Plato-3 Control & Monitoring MPI System Launch
Published: 25th June, 2018
Magnetic Particle Inspection Operating System
---
Plato-3 is the latest control and monitoring system for MPI bench units and power packs
Johnson & Allen are proud to announce the launch of the Plato-3 System. Plato-3 is a control and monitoring system for MPI bench units and power packs with an emphasis on data recording and traceability.
Plato-3 can be fitted on MPI bench units such as our Medium and Large Bench Units (MBU and LBU respectively) and our K9 type MPI power packs.
Plato-3 includes all the features found in the earlier Plato-2 System like auto-regulated current (dial-an-amp), variable shot timer and programmable job sequences but brings to the table new features, full data acquisition and monitoring and a more intuitive interface displayed on a colour monitor.
---
Data acquisition and NDT monitoring
One of the greatest advantages of the Plato-3 System is its ability to log and record all data relevant data pertaining to an inspection - Not limited to the routine, output, mode and settings used, the details of operator undertaking the inspection, time and date. Data can then be output to either a USB storage device or sent to a desktop via Wi-Fi.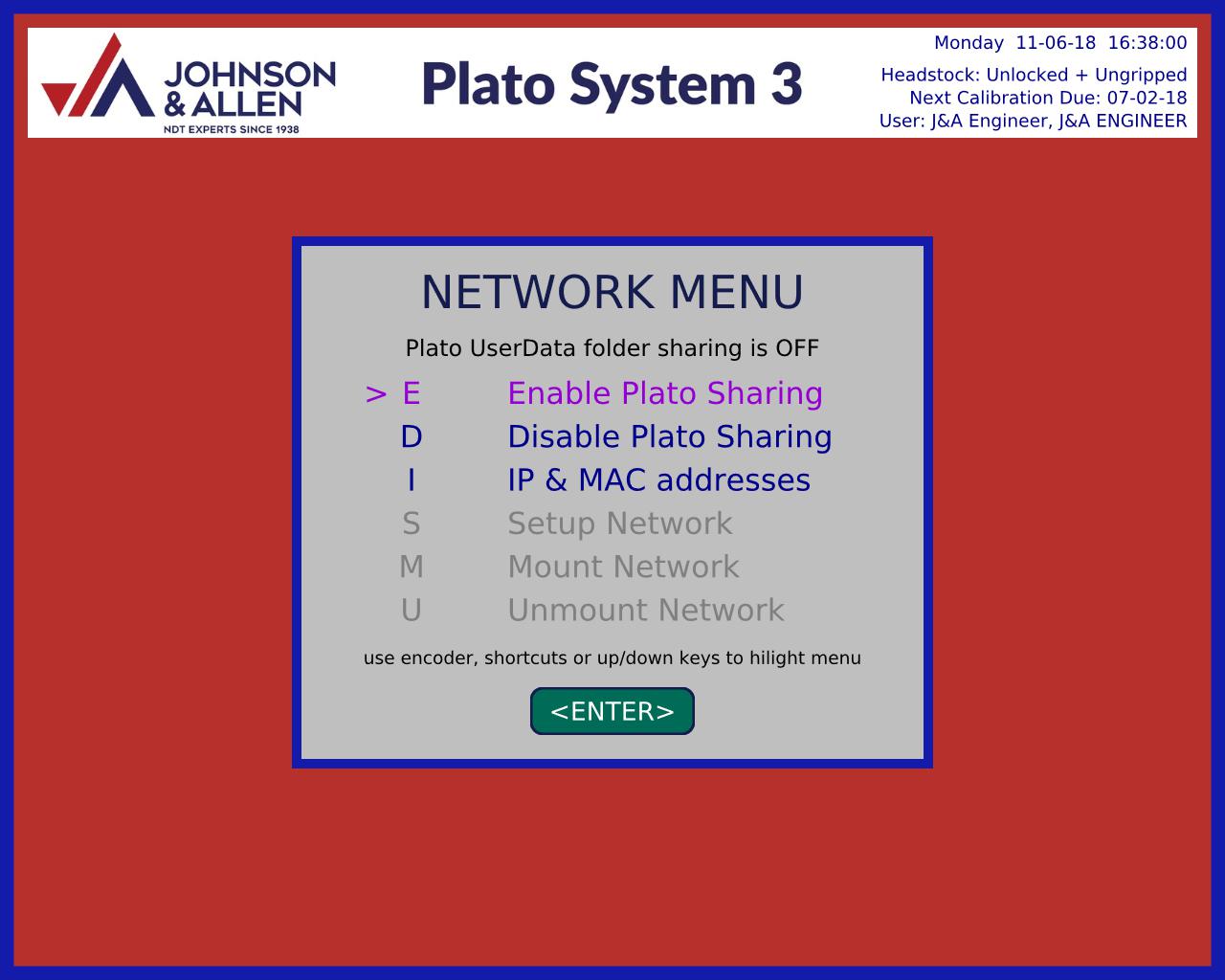 Plato-3 also allows for multiple user levels to be set so that certain features can only be accessed by operators with higher privileges - Such as the ability to create and alter job sequences and access recorded data for administrators, compared to just using the job sequences for standard operators.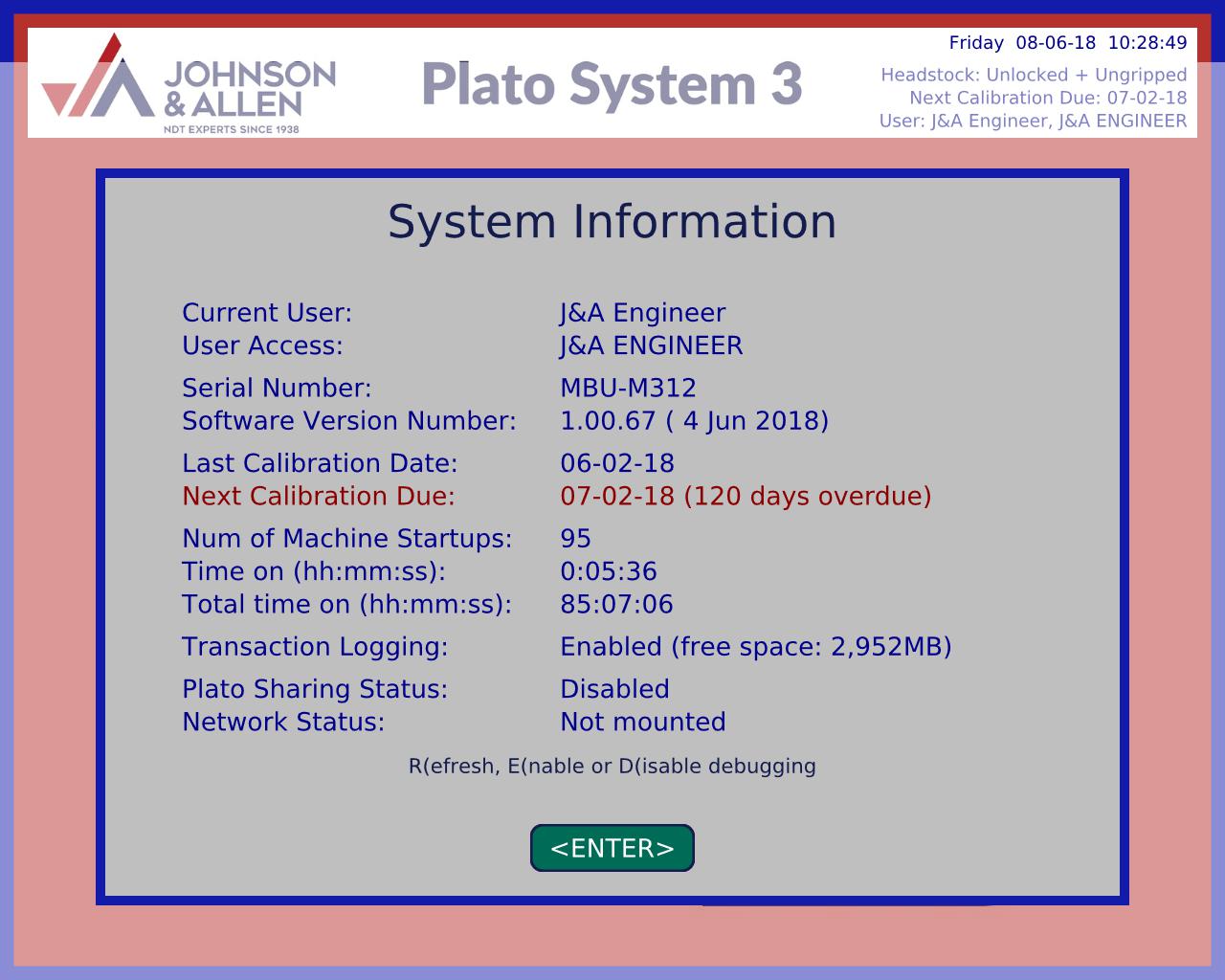 ---
Auto-Regulated Current
Plato-3 has a constant current system that eliminates the guesswork of controlling current by means of conventional tap switches or variable transformers.
Because of heat generation during use, performance of some MPI units can change as resistances increase with temperature. This means that unregulated units may supply a range of different outputs when only a single discreet output is sought and selected.
Plato-3 guarantees that the precise amount of desired current is delivered to the output circuit when magnetising shot is initiated. The self-regulating current circuitry is solid state and as a result, every current control setting delivers the exact amount of current indicated up to the maximum output for a particular load every time.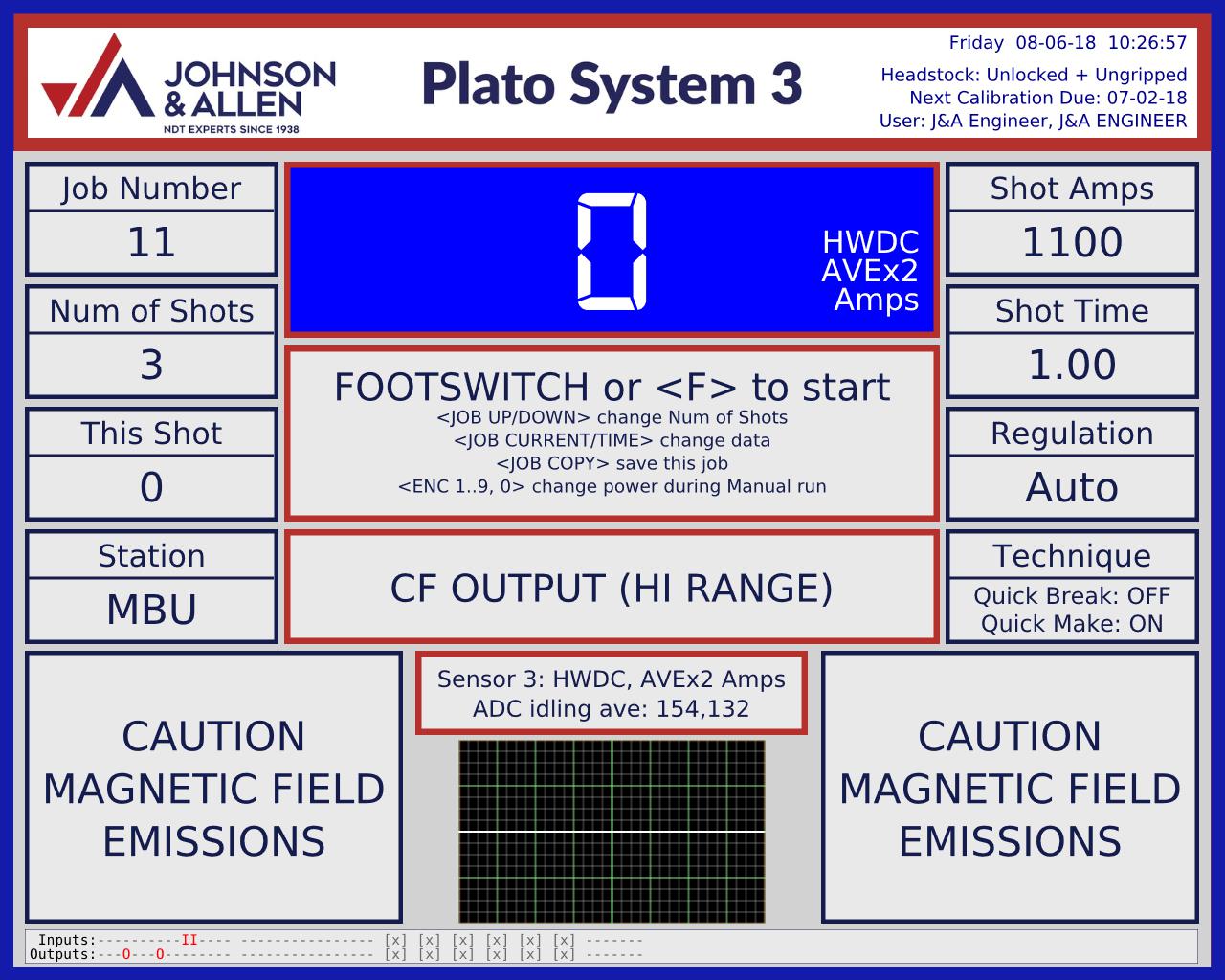 ---
Programmable Job Sequences
The Plato-3 System features programmable job sequences so inspection routines for commonly tested components can be pre-entered by a system administrator (say a PCN level 3) and then loaded by an operator.
This is not only streamlines inspection processes and makes them more efficient but also reduces the chance of human error - Making it less likely the wrong process is used which could damage components or mean that they are not adequately inspected and that one or more processes are not forgotten or skipped etc.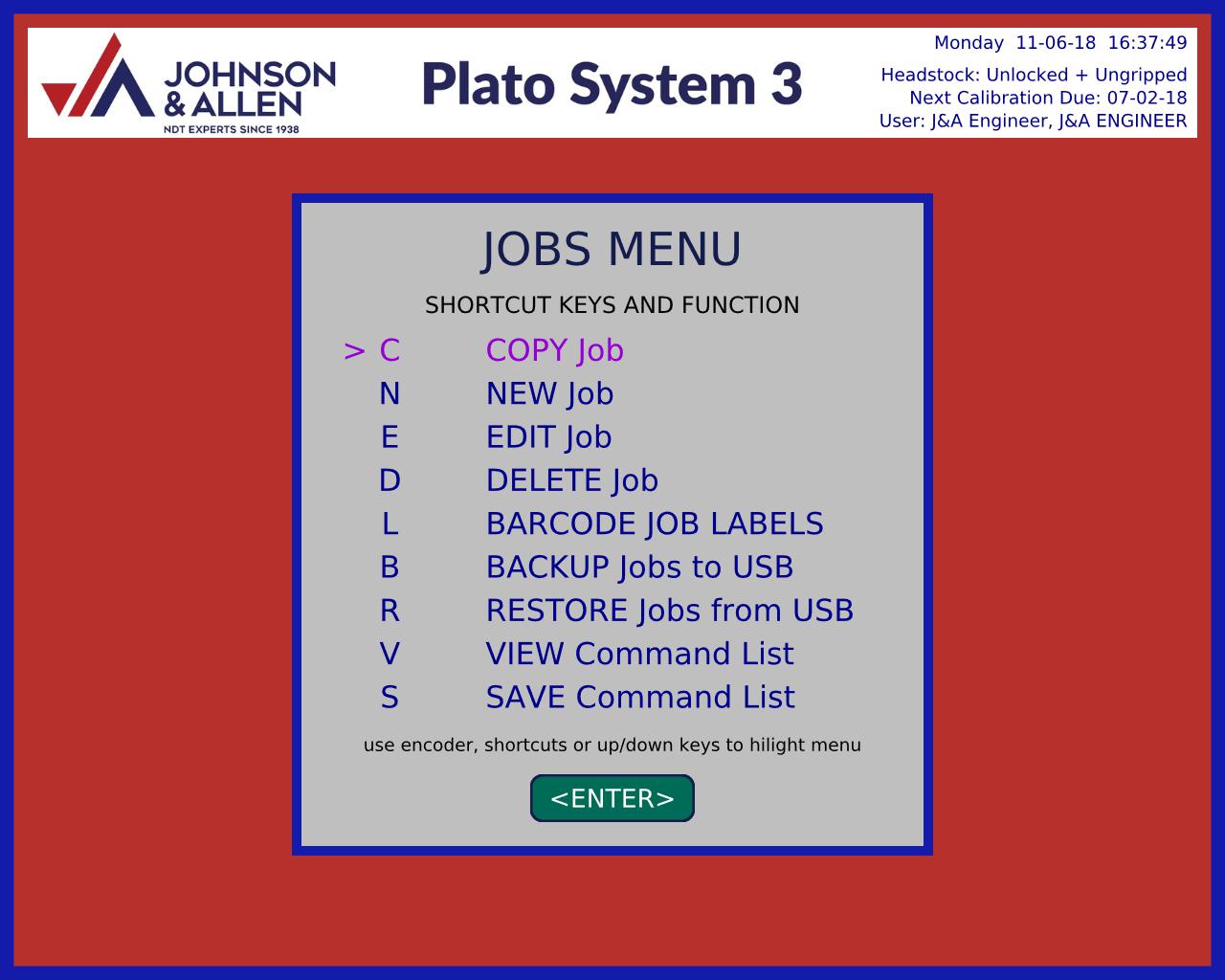 ---
'Code Loader'
Another new feature of the Plato-3 System is the Code Loader. This optional feature means that components can be scanned using a standard barcode reader to read a unique code printed on test components, packaging or holding trays etc. Once scanned the Plato-3 System will then load a pre-programmed job sequence suitable for inspecting that component.​

Base operators will no longer be left wondering what settings to use or have to check with senior colleagues what processes need to be performed for a given component once the job sequences are programmed. Just scan the component and Plato-3 will display the list of jobs that need to be done and perform them in that order.
---
'Quick Break' and 'Quick Make'
The Plato-3 System includes 'Quick Break' functionality (like its predecessor) which is normally necessitated when inspecting with 3 phase FWDC waveforms. By quickly terminating the direct current at the end of the magnetization shot, a transient current is induced in the component by a rapid collapse of the external magnetic field. This quick break method increases the residual magnetic field inside the part, which leads to an enhanced ability to find defects in a ferromagnetic part.
'Quick Make' in contrast is a new feature which applies a magnetic shot instantaneously without the need for the stereotypical 'ramp-up period' commonly associated with MPI bench units and equipment. The selected current is applied in full, uniformly and at a constant level for the entire shot duration. Both the 'Quick Break' and 'Quick Make' can be turned off and on in the settings so operators have the choice to tailor their inspections to their work.
---
Unit compatible with Plato-2 Systems... The perfect time to upgrade?
For customers with existing MPI equipment fitted with older Plato-2 Systems Johnson & Allen can upgrade units to a Plato-3 System for a fraction of the cost of a new unit. Ideal for customers who want to extend the life of their equipment or who want access to newer features like data acquisition and monitoring and the Code Loader barcode scanner.
This can be done as a part of a dedicated refit or as part of a general refurbishment of an older/second hand unit.
Contact our head office online using the Contact Us page, email us or ring us by phone to discuss pricing or for further information.

Share This Post