SBU 1500 Bench Unit With Lockable Cabinet Launch
Published: 21st June, 2019
New MPI BENCH UNIT DESIGN for 2019
---
Mobile base with caster wheels and lockable cabinet for SBU 1500 MPI bench units
Available in standard blue (RAL 5003), bespoke corporate colours or full stainless steel!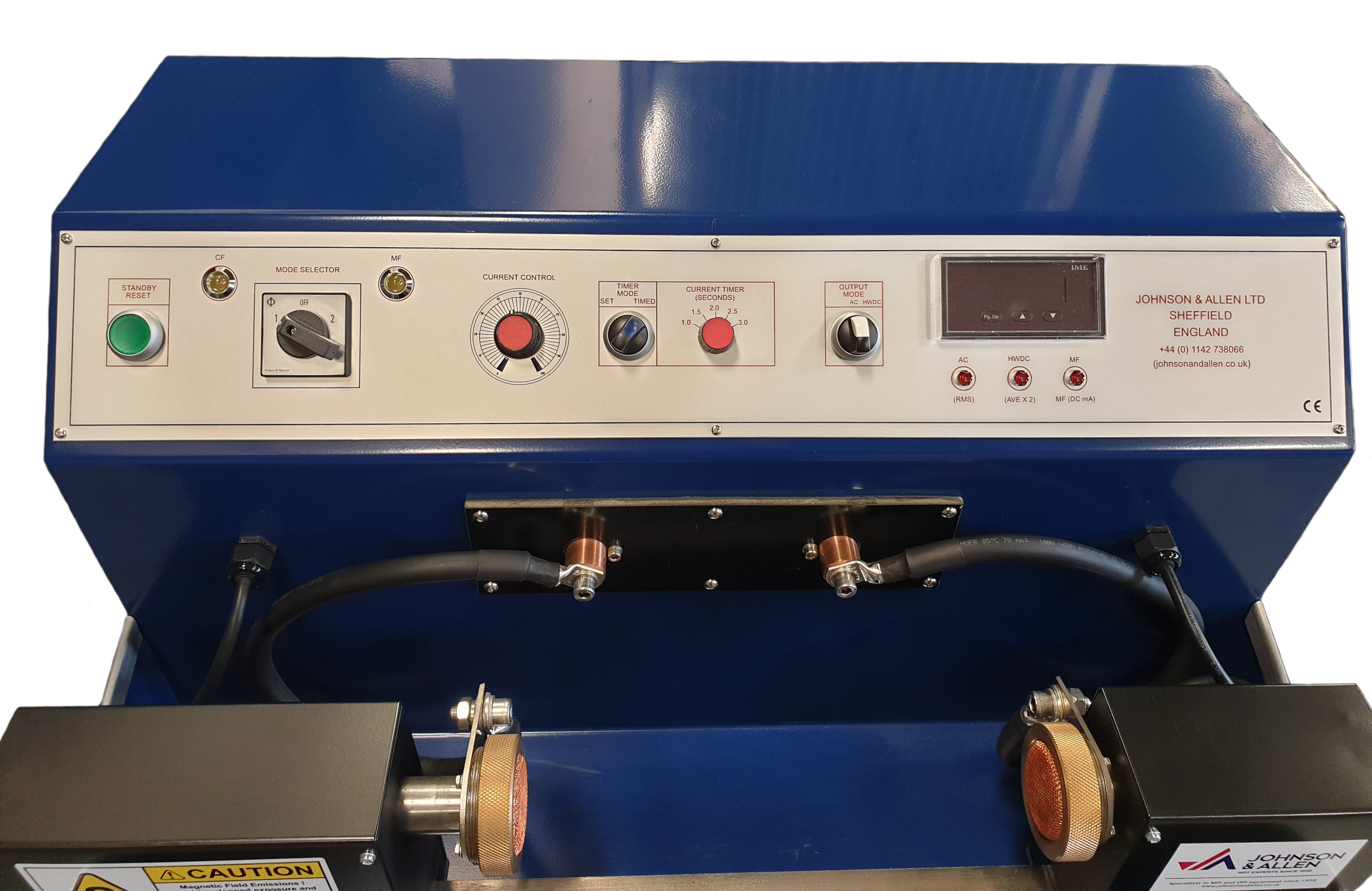 This new SBU 1500 option is perfect for operators with a preference for applying their magnetic ink by aerosol.
The SBU 1500 can also be supplied with numerous accessories including UV lights on adjustable arms, fixed coils and more.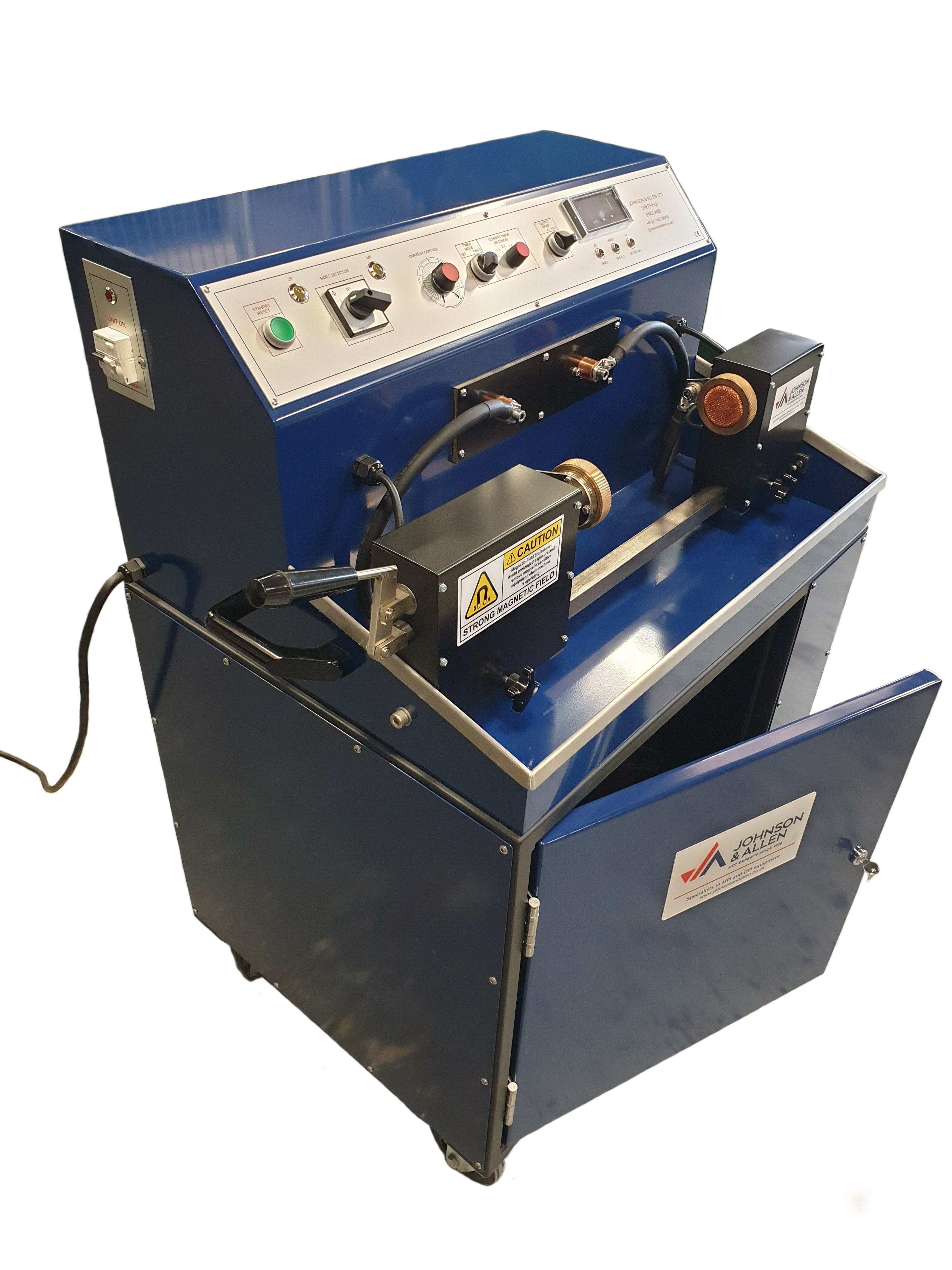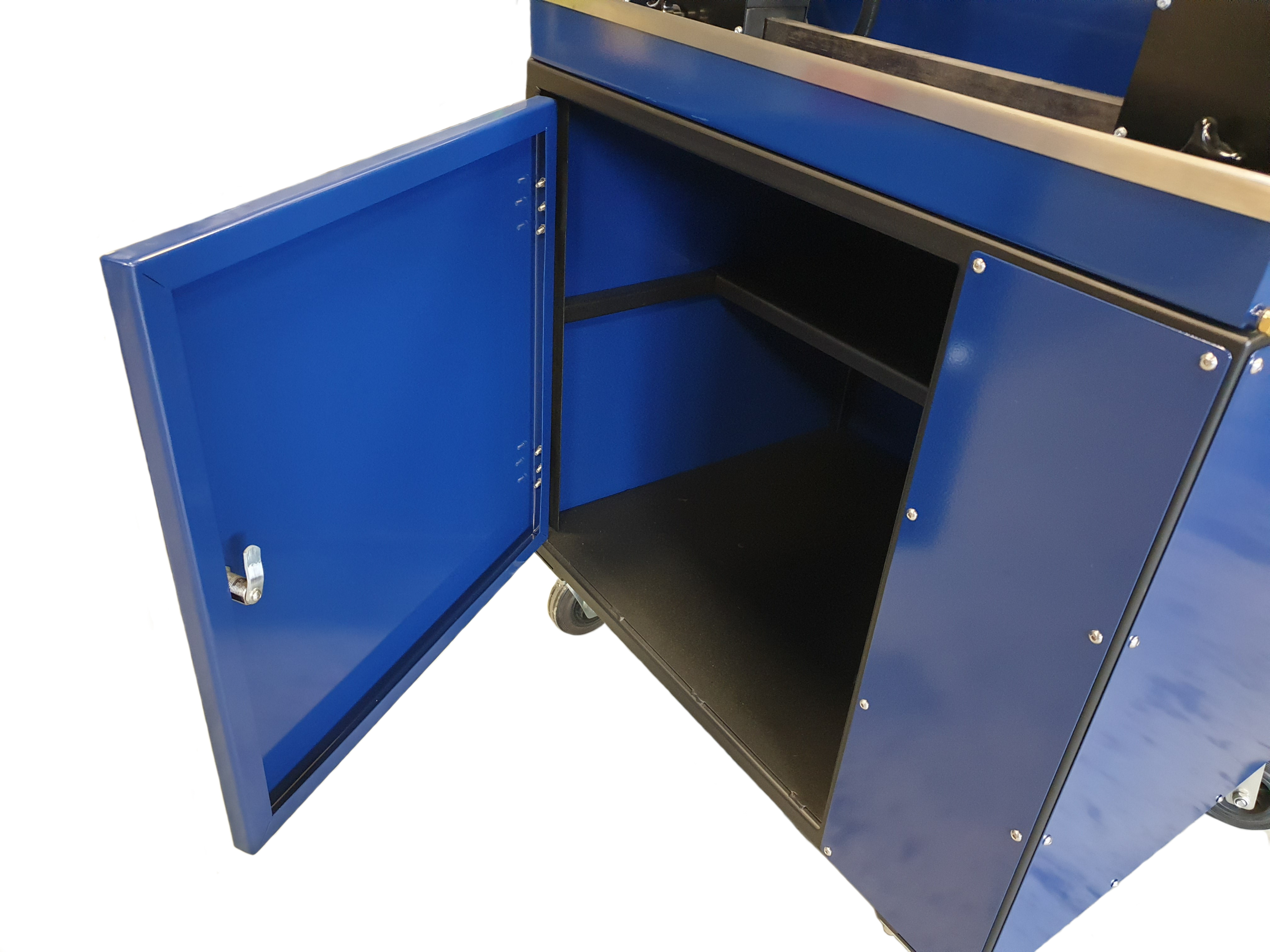 Contact us by phone, email or online to arrange a viewing and see Johnson & Allen's nifty new MPI addition.

Share This Post