AlphaGage+
Precision and Corrosion Gauge
---
Ultrasonic Thickness Gauge
The AlphaGage+ is a key asset for inspectors, maintenance operators and QA technicians looking to measure essentially any engineering material thickness as it combines years of ultrasonic R&D into an extremely rugged and perfectly ergonomic hand held enclosure.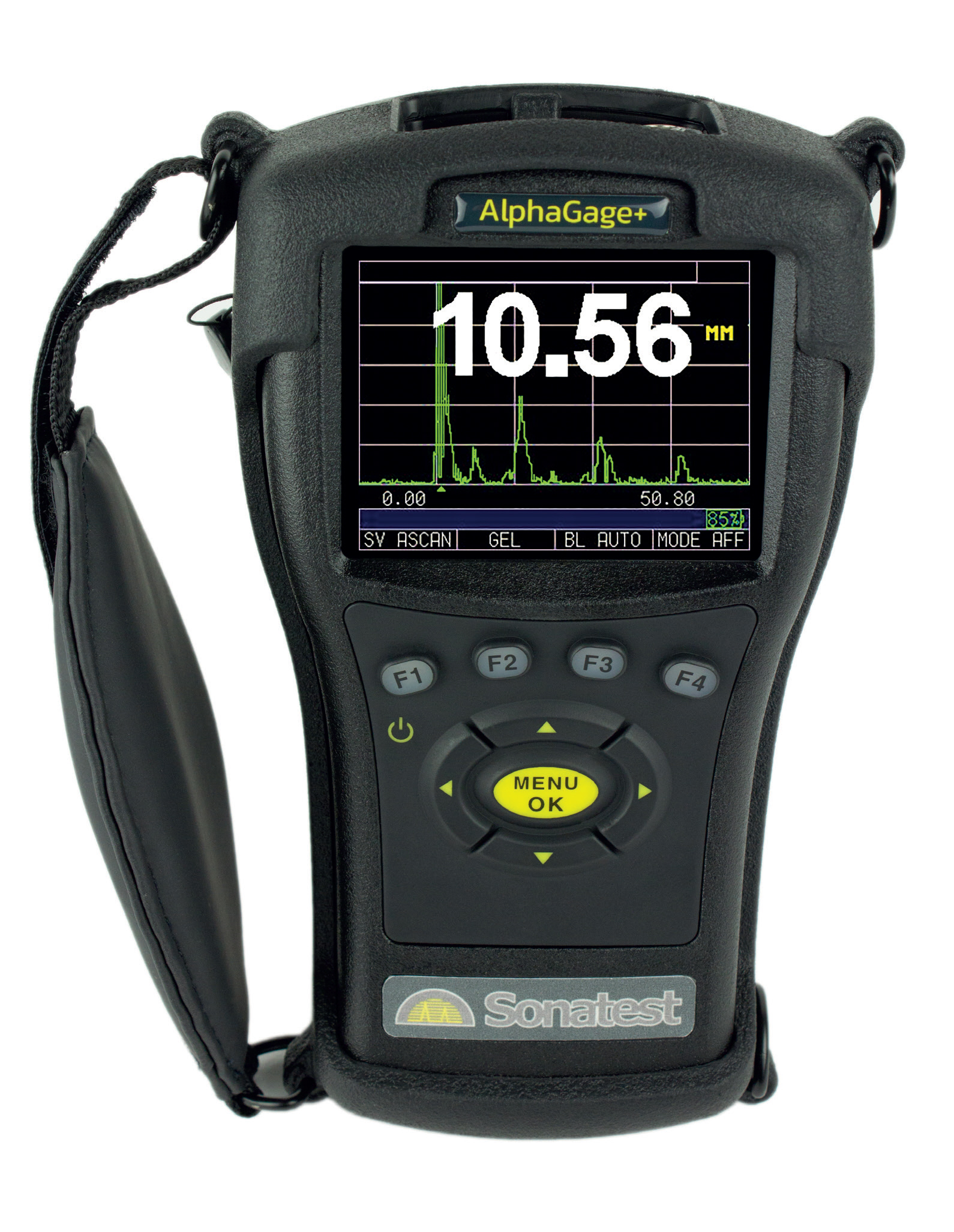 ​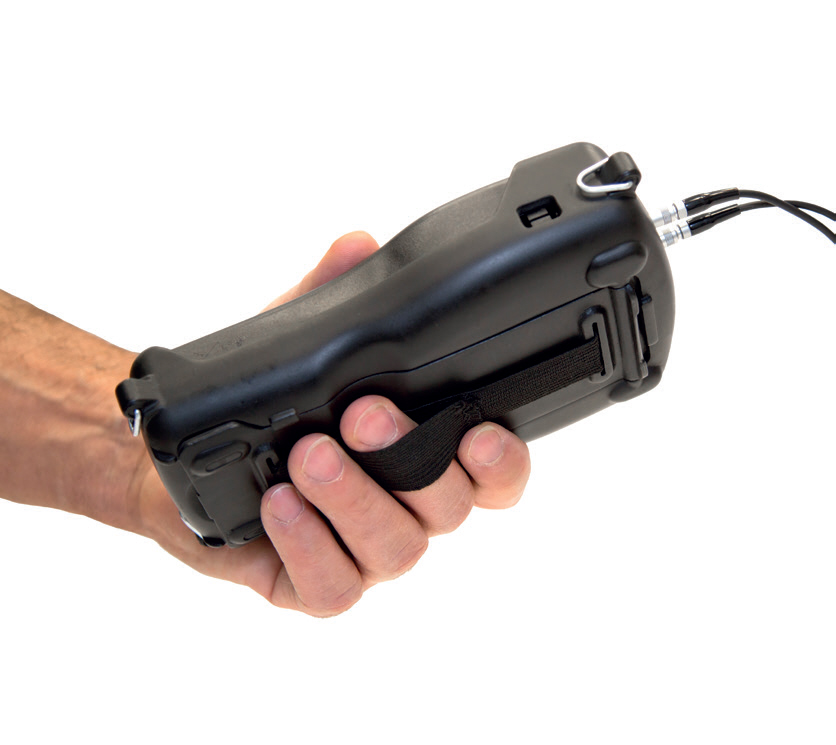 ​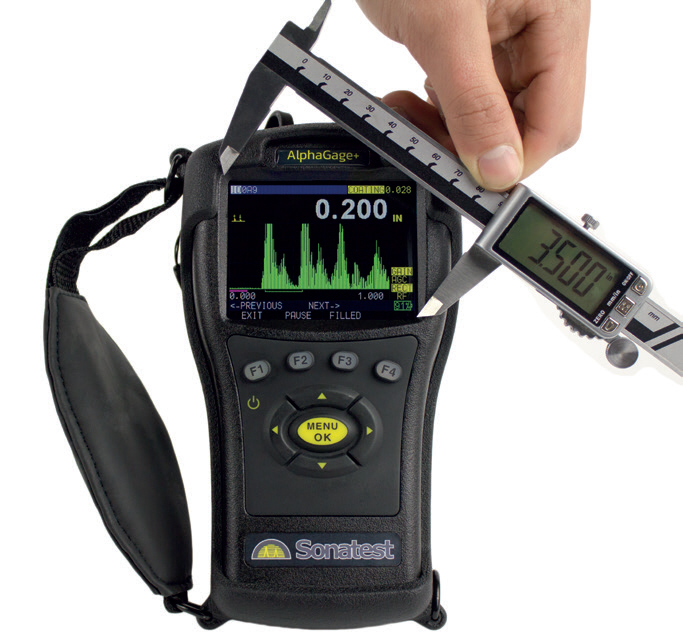 The AlphaGage+ is a very versatile piece of equipment, capable of performing integrity assessments of metal steel works affected by corrosion or erosion processes as well as to measure precisely the thickness of a critical piece of equipment.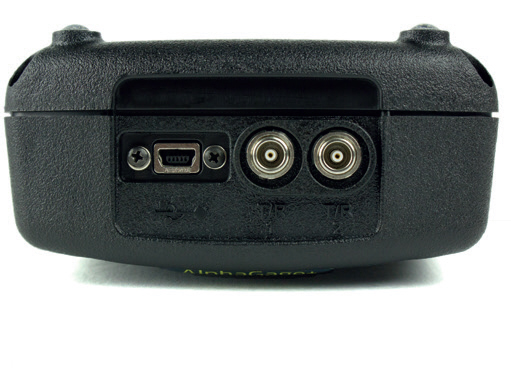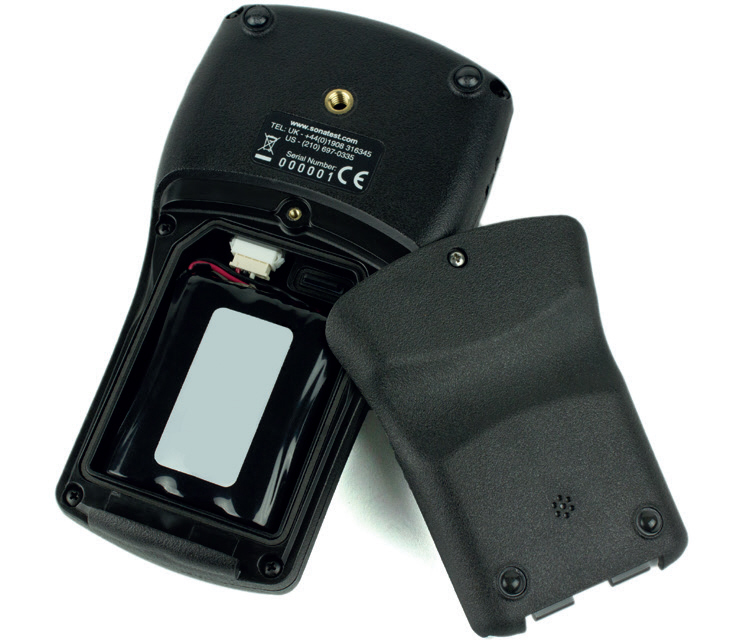 All versions of the AlphaGage+ are supplied with a number of accessories including plastic carrying case, AC power adaptor, USB cable and certificate of calibration. Dependent on the version, the AlphaGage+ is also supplied with a suitable transducer for performing either Precision thickness measurements or for Corrosion measurements.
---
Core Features
Simply brilliant user interface design
Ergonomic enclosure & accessories
Fast Min/Max mode at 25 Hz
Large hi-resolution LED backlight
Colour screen or vibration alarms
Multiple sizes reading display
Custom design for IP67 rating
Up to 27hr continuous operation
Re-chargeable via USB port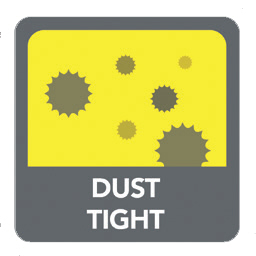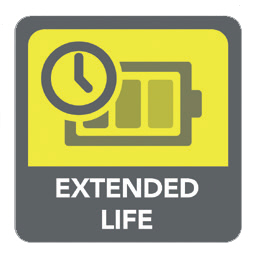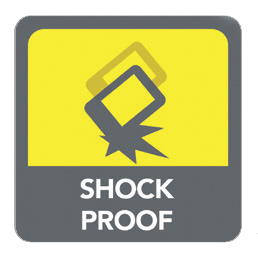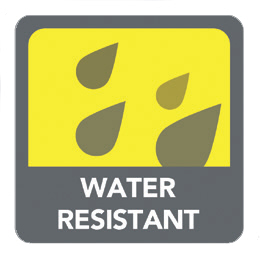 ---
Field Upgradable
The AlphaGage+ is can be used as either/both a precision thickness gauge and/or a corrosion thickness gauge. The AlphaGage+ is also upgradable in the field - A flexible solution as it can be fully loaded from the start or upgraded anytime later by easily activating its valuable software options when required.
---
Precision Gauge
Precision gauges are particularly effective when using single element transducers and delay line wedges in Pulse-Echo configuration to achieve higher accuracy than corrosion gauges and meet very strict quality control requirements.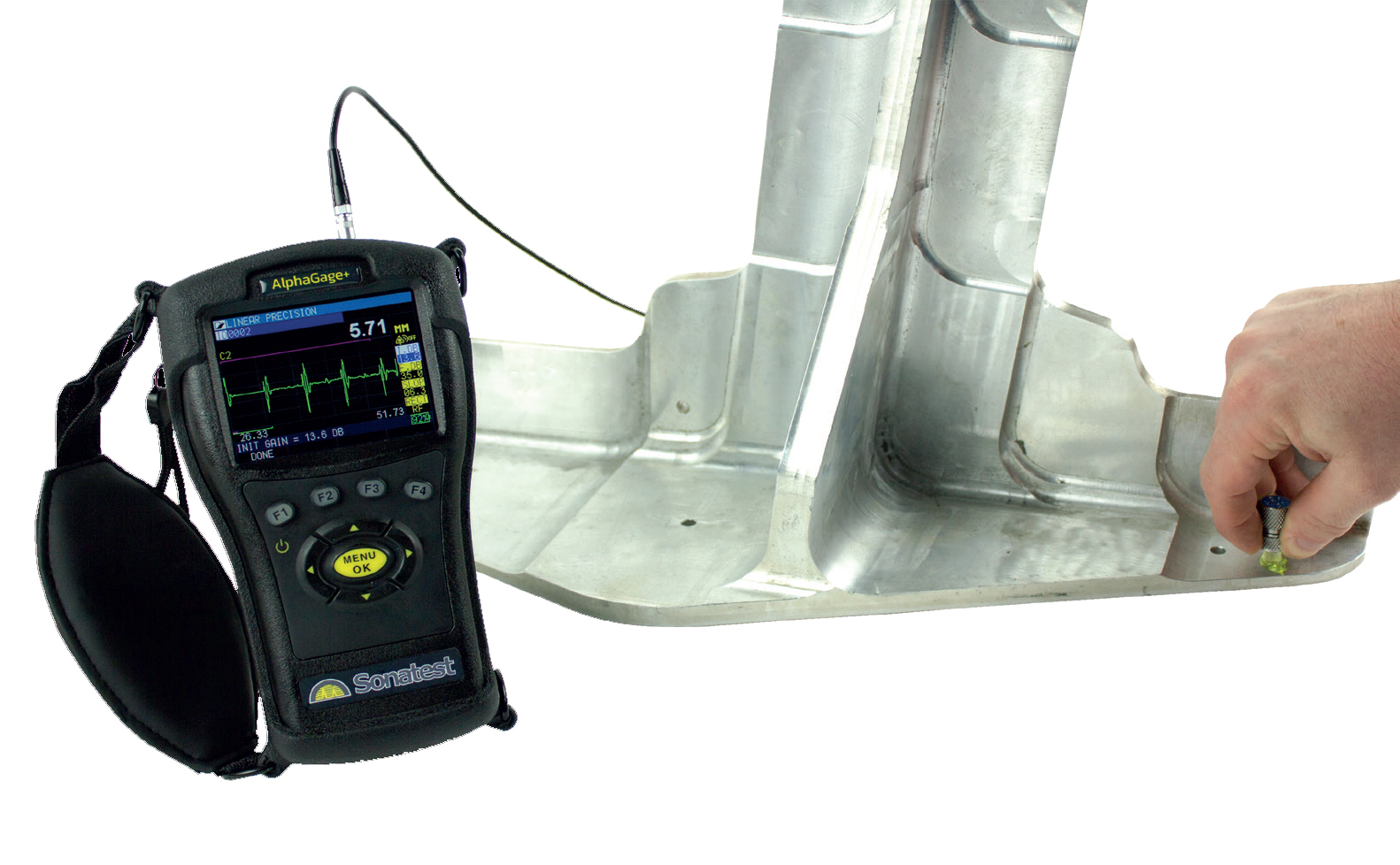 Standard features include a wide thickness range (up to 20" in steel), a 1 micron resolution (0.0001" or 0.001 mm), store and recall up to 2,700 setups, a high end 30 MHz bandwidth instrument and a "Zoom Auto Tracking" functionality.
Standard AlphaGage+ C includes:
Access to single element probe database.
One DLK1025 transducer - 10 MHz, 0.25" diameter with Lemo to Microdot cable 6"
​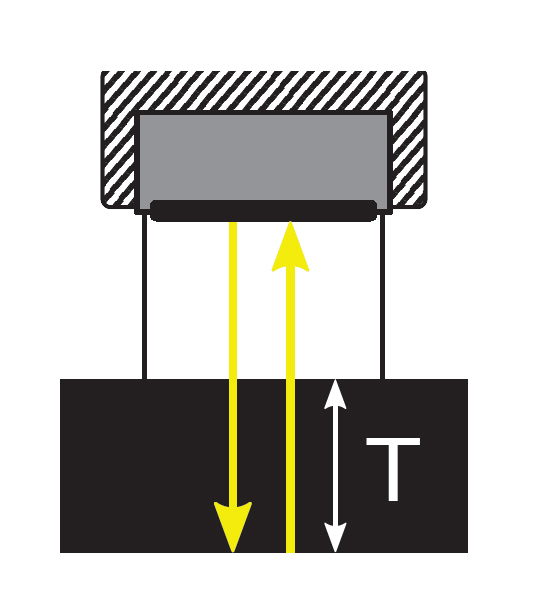 ---
Typical Precision Gauge Applications
Use in the Aerospace, Automotive and Manufacturing sectors
Castings & turbine blades
Plastic parts
Coil steel & auto body panels
Fiberglass & gel coatings
Velocity Measurement
Aluminium, glass, ceramics & zinc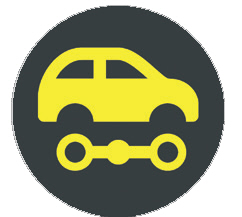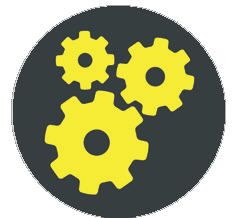 ---
Corrosion Gauge
Corrosion gauges generally use a dual element transducers in a Pitch & Catch configuration to reduce surface problems and measure accurately the remaining wall thickness of metal structures subject to corrosion.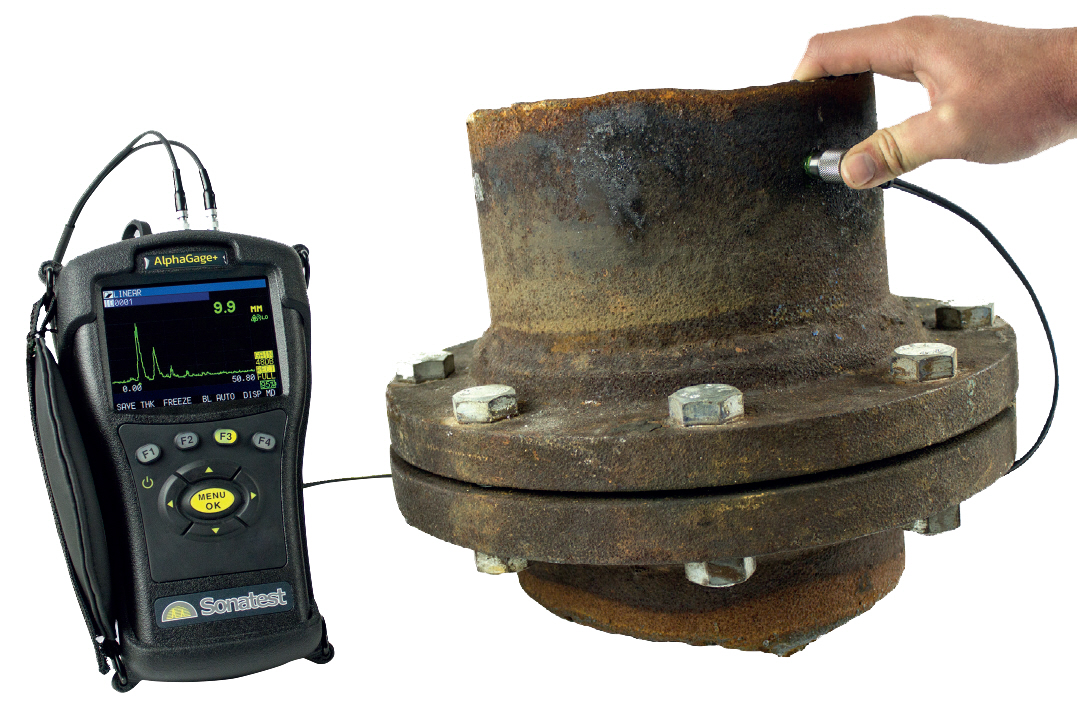 Standard features include a wide thickness range (up to 23" in steel), coating thickness and substrate thickness displayed simultaneously on gauge with live waveform, temperature correction and file compare features for data logger versions.
Standard AlphaGage+ C includes:
Access to dual and single element probe database.
One DKS-537 transducer - 5 MHz. .375" diameter transducer with potted cable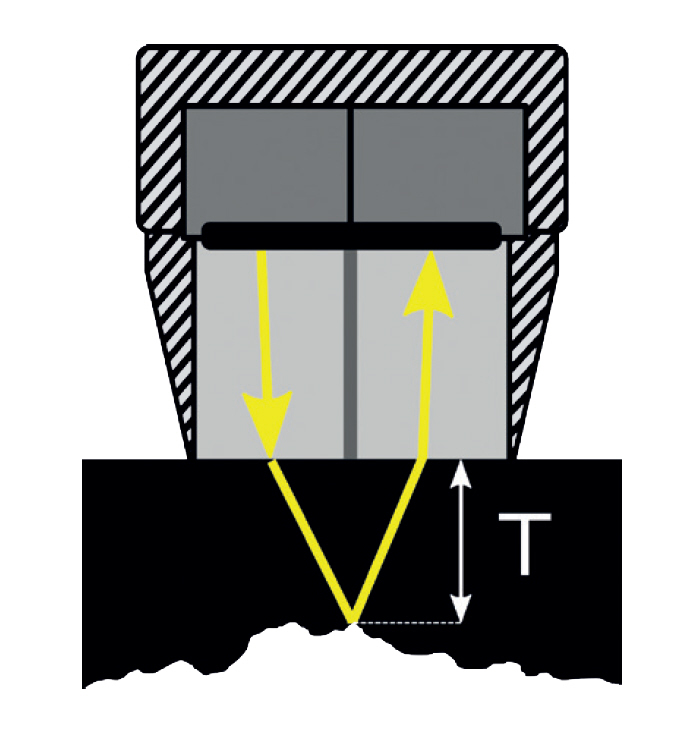 ---
Typical Corrosion Gauge Applications
Use in the Power Generation, Oil &Gas and Service sectors
Pipes & Boiler tubes
Pressure vessels
High temperature applications
Storage tanks
Ship hulls
Steel beams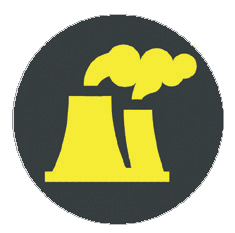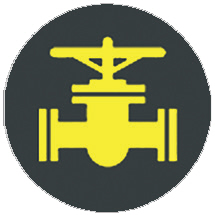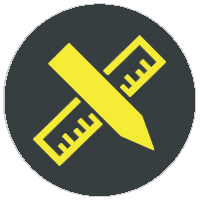 ---
True Thickness (under coating)
When a metal surface is protected by anti-corrosion paint or coating, true wall thickness measurement using Echo-to-Echo function is a key feature and available on all AlphaGage+ models.
---
Data Logger (B-Scan)
With internal SD card memory of up to 32GB, store without limit thickness readings with ID location for corrosion mapping or profile assessment and send readings to Microsoft ExcelTM (DataXLS) for further asset maintenance evaluation.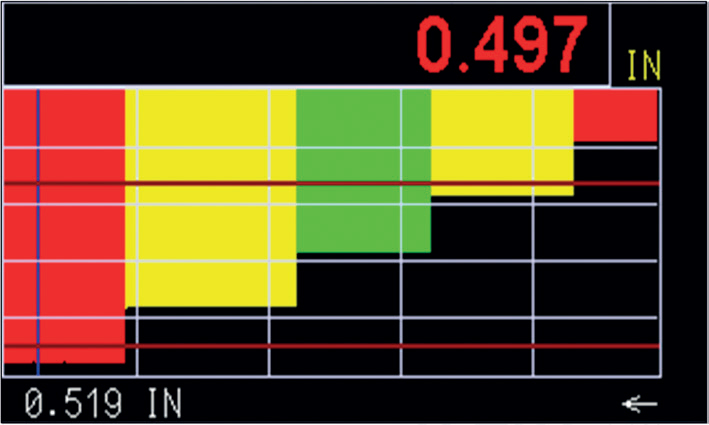 Datalogger functionalities
B-Scan (time based)
Temperature correction
---
Live Waveform (A-Scan)
Display live A-scan for echo verification and real time control of acoustic range, rectification, gain and blanks or combine the A-Scan with B-Scan view for even more detailed analysis.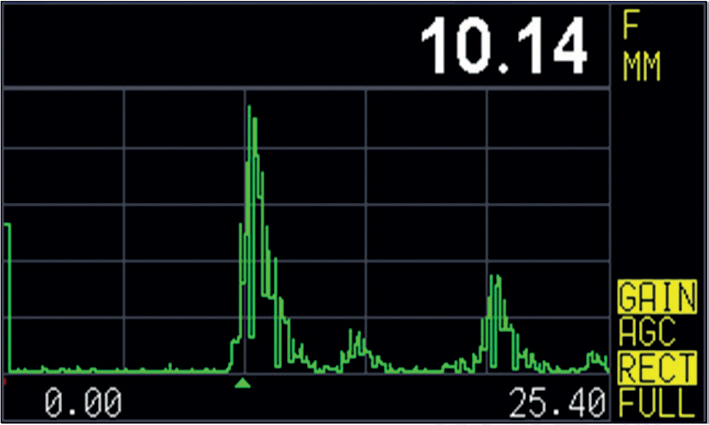 Live A-Scan
Positive/Negative/Full signal rectification
Adjustable range
Temperature correction
Coating thickness
---
Versions Available
AlphaGage+ C - High performance hand-held CORROSION thickness gauge.
AlphaGage+ P - High performance hand-held PRECISION thickness gauge.
AlphaGage+ CP - High performance hand-held CORROSION & PRECISION combined thickness gauge.
Additional add-on software options available on all models:
Data Logging (DL)
Waveform (W)
​For example the AlphaGage+ C is suitable as just a reliable corrosion gauge. While a AlphaGage+ CPDLW is a dual purpose corrosion and precision thickness gauge with A-Scan and B-Scan functionality.
---
AlphaGage+ kit includes
All versions of the AlphaGage+ include the following as standard:
Echo-to-Echo functionalities
2 GB microSD card
AC power adapter & USB cable
Standard 3.7V Li-ion internally rechargeable battery
Plastic carrying case
One couplant bottle
CD with manual
Data XLS interface program to export saved readings to PC (Microsoft Excel)
NIST traceable calibration certificate
The full list of Ultrasonic Transducers is available here
---
Product Data
Transducers
Single or Dual element (according to AlphaGage+ model)
Thickness Range (fct. of probe & material)

Typical range in steel (corrosion mode): 0.508mm to 584mm (0.020"-23")

Typical range in steel (precision mode): 0.152 to 584mm (0.006 - 23") and as low as 0.076 mm (.003") in plastics
Resolution

On corrosion mode: 0.01 mm or 0.1 mm (.001" or .010")

On precision mode: 0.001 mm
or 0.01 mm (.0001" or .001")

Measurement Rate
4 Hz or 25 Hz
Bandwidth
0.5 MHz to 30 Mhz (-3dB)
Differential Mode
Displays the difference from actual thickness measurement
in absolute or percentage of a user entered reference value
Fast Min/Max
Displays minimum and maximum simultaneously with actual thickness at up to 25 Hz
Gain Settings
Manual adjustment (Low, Standard, High) and Automated Gain Control (AGC)
Alarms
According to alarm conditions, the gauge can vibrate (ideal for loud environments), beep or change the colour of the main display.
Connector Type
Lemo 00
Size
Length 184 mm (7.25") x Width 102 mm (4.00") x Height 51 mm (2.00")
Weight
520 g (1.2 lb) with internal Li-ion battery
450 g (1.0 lb) with optional alkaline tray (3xAA batteries)
Display
3.5" high resolution colour TFT display, 320 x 240 pixels, sunlight readable, including multiple colour pallets
Backlight Management
Light Emitting Diode (LED) backlight, includes variable light intensity
Operating Temperature
-20 to 50°C (-4 to 122°F)
Operating Time
27h @ 4 Hz & 11h @ 25Hz in continuous operation with standard 3.7V Li-ion internally rechargeable battery (optional alkaline tray 3xAA batteries available for extended life)
Setup Storage
Internal memory for up to 2,700 calibration and preset setup files
Data Storage
With Data Logging (DL) option, a 2GB micro SD card is included (expandable up to 32GB)
UI Languages
English, French, German, Spanish, Italian, Russian, Czech, Finnish, Chinese, Japanese, Hungarian.
Certifications
CE certified
RHOS compliant
Ingress Protection
IP67
Warranty
Limited 2 year warranty under normal use on parts and labor
Share This Product