Dye Penetrant Inspection (DPI) Equipment
Bespoke Drying Ovens
Industrial Drying Ovens
---
Programmable multi-purpose Drying Ovens
Bespoke programmable industrial drying ovens designed and manufactured in-house and tailor made to meet customer requirement - Ranging from drying ovens small enough to sit on work benches to much larger ovens measuring several meters in length. Ovens are of Stainless Steel construction, using quality components and built to last. Ideal for speeding up inspection procedures making it possible to test larger volumes of components compared to air drying methods.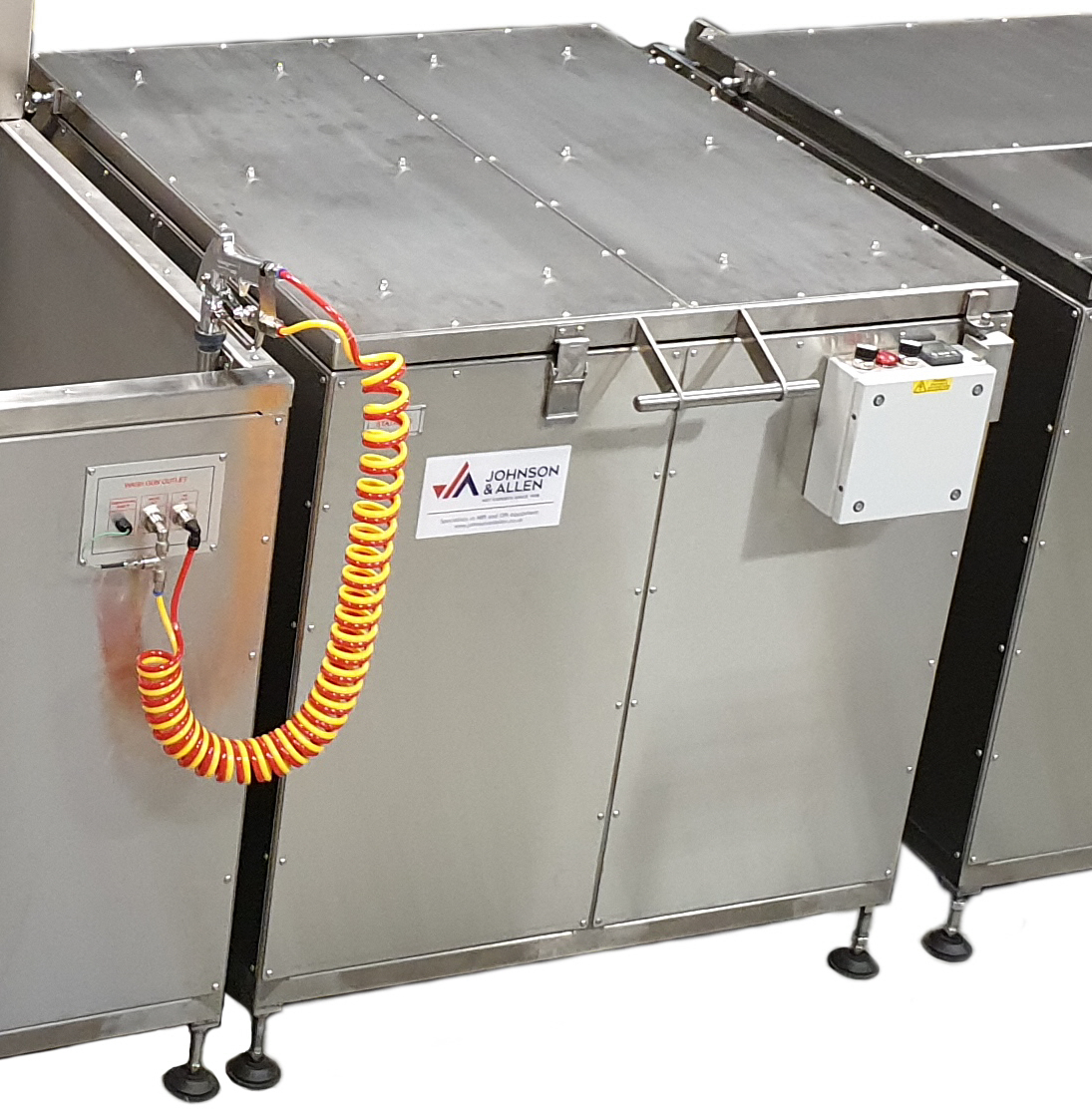 Johnson & Allen consider all builds. While we typically make ovens for use in NDT sector we have previously built ovens for many other varied applications.
---
Thermostatic Control
Typically maximum oven temperatures are either 75°C or 120°C depending on the heating element with thermostatic control built in as standard. Ovens also include inter-wall insulation and have fan assisted heating to achieve uniform internal temperatures. Drying ovens are supplied fully calibrated and include a temperature distribution survey with measurements at multiple positions to verify internal temperature uniformity.
---
High Efficiency Design
All drying ovens are designed to recirculate air - By recirculating air ovens can often warm up quicker and it also increases running efficiency - Giving notable running cost savings in the long run.
---
Design Types
Top Opening - Doors are fitted with gas struts for assisted lift or pneumatically operated on larger units
Front Loading - Slide doors are counter balanced for ease of use
Tunnel - Doors are pneumatically operated and can include a roller system for loading components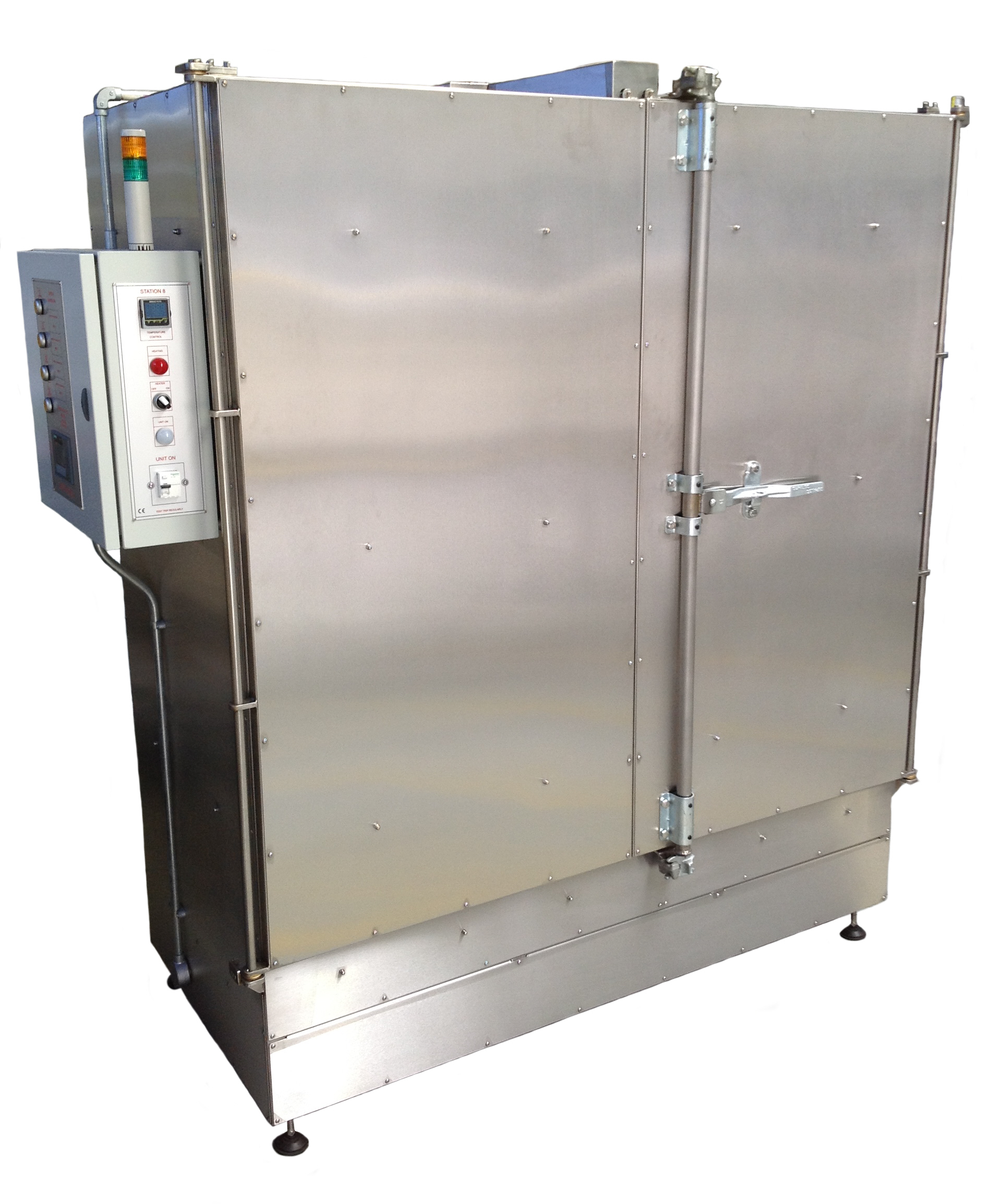 ​
---
Popular Sizes
| | |
| --- | --- |
| Model | Internal Working Dimensions (L x W x H) |
| 66 | 600 x 600 x 600mm |
| 77 | 700 x 700 x 600mm |
| 88 | 800 x 800 x 600mm |
| 99 | 900 x 900 x 600mm |
| 1010 | 1000 x 1000 x 600mm |
---
Talk To Our Team
As with all bespoke builds Johnson & Allen recommend customers contact our technical sales department to discuss their precise needs first. Our experienced team can recommend the most economical way to achieve customer requirements.

Share This Product