Fuji Prescale
Pressure Reactive Film
---
Johnson and Allen supply Fuji brand Prescale - A pressure sensitive film that changes colour depending on the forces applied to it. The level of pressure is indicated by the density of the colour change. A useful product with many applications in the NDT industry and in general engineering.

Fuji films are supplied in rolls and are extremely thin and stable. They are easy to cut to any shape so they can be positioned to measure pressures in most locations. Johnson & Allen supplied two distinct kinds of prescale (mono-sheet and two-sheet types) in a range of sizes and sensitivities.
Samples are available for customers who are unsure upon request.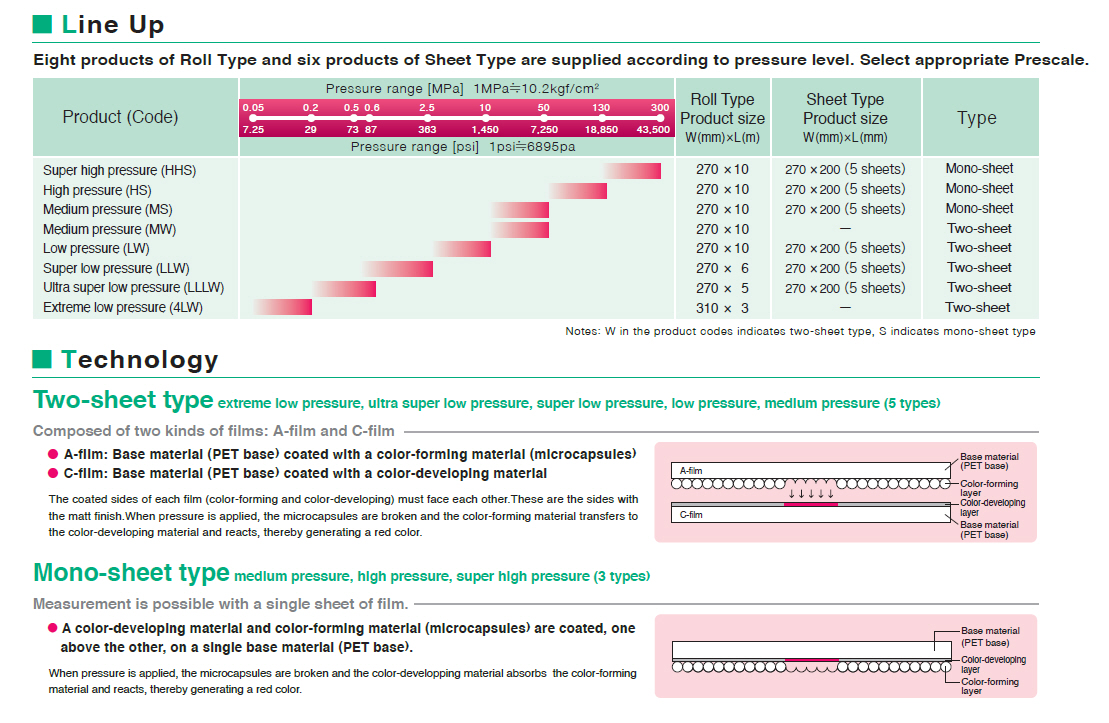 ---
Types Available
| | | |
| --- | --- | --- |
| | Roll Size | Sheet Type |
| Ultra Super Low | 270mm x 5m | 2 Sheet |
| Super Low | 270mm x 6m | 2 Sheet |
| Low | 270mm x 10m | 2 Sheet |
| Medium | 270mm x 10m | 2 Sheet |
| Medium | 270mm x 10m | Mono Sheet |
| High | 270mm x 10m | Mono Sheet |
| Super High | 270mm x 10m | Mono Sheet |
Share This Product