Dye Penetrant Inspection (DPI) Equipment
NDT Inspection Booths
Freestanding NDT Inspection Booths
---
Blackout Booths
NDT blackout booths made to any size – The construction consists of a mild box section frame which is powder coated black with a heavy duty flame retardant PVC canopy. Personnel doors are typically PVC doors with eyelets on a rail.
Overhead low level UV lighting for visibility during fluorescent inspections, overhead white lighting for maintenance and emergency lighting can be included. As can fans for operator comfort to remove heat and odours.
Heavy duty inspection benches or trolleys with soft rubber worktop surfaces can also be supplied as part of any proposal.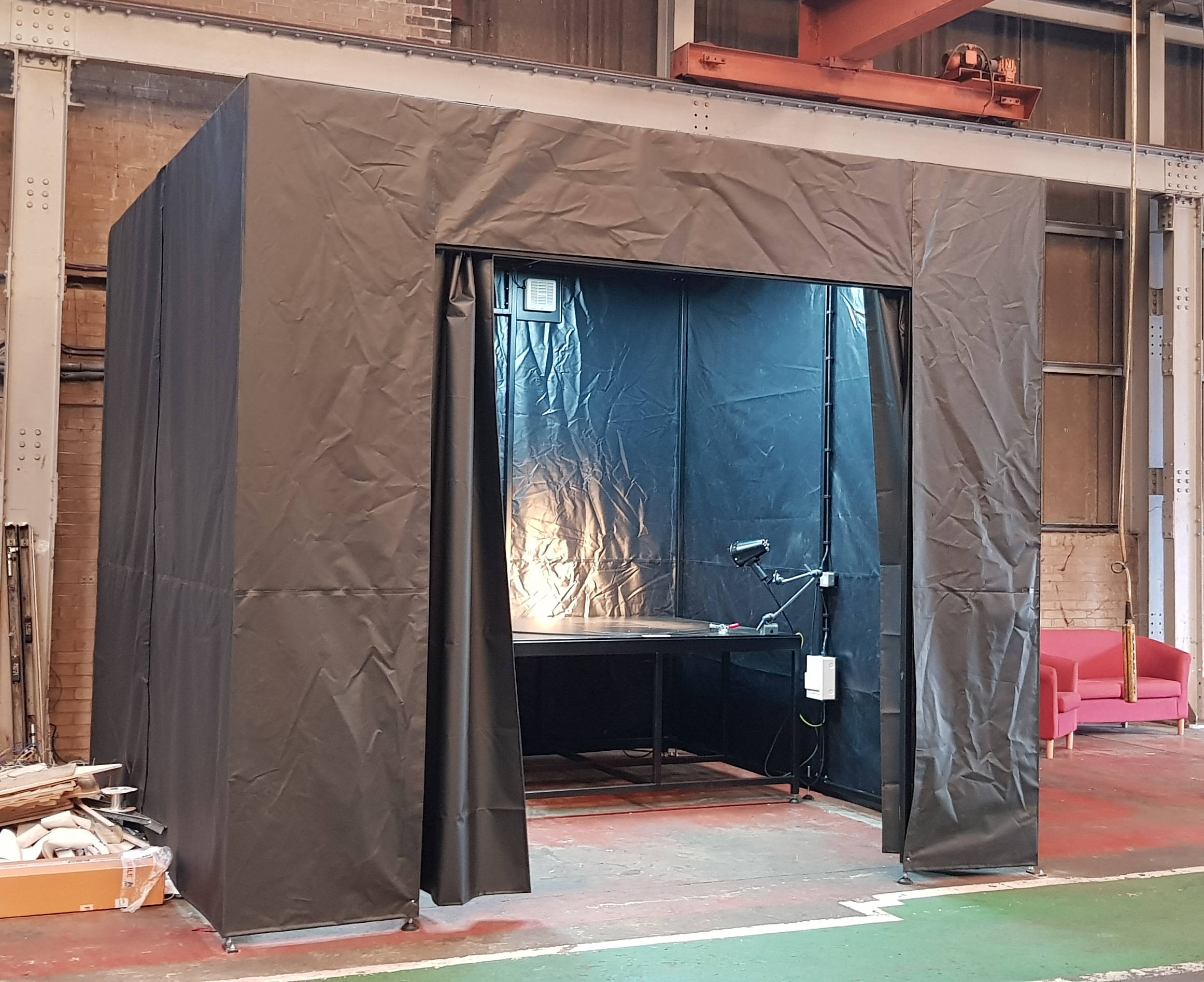 Our inspection booths are suitable for housing MPI bench units too although we strongly recommend that liquid penetrant and magnetic particle inspection processes always be housed in separate enclosures.
---
Brush Slots / Crane Access / Opening Booths
For inspection of larger components booth designs with sections which open or which include brush slot to allow crane access can be manufactured. Speak to our technical sales team to discuss your requirements further.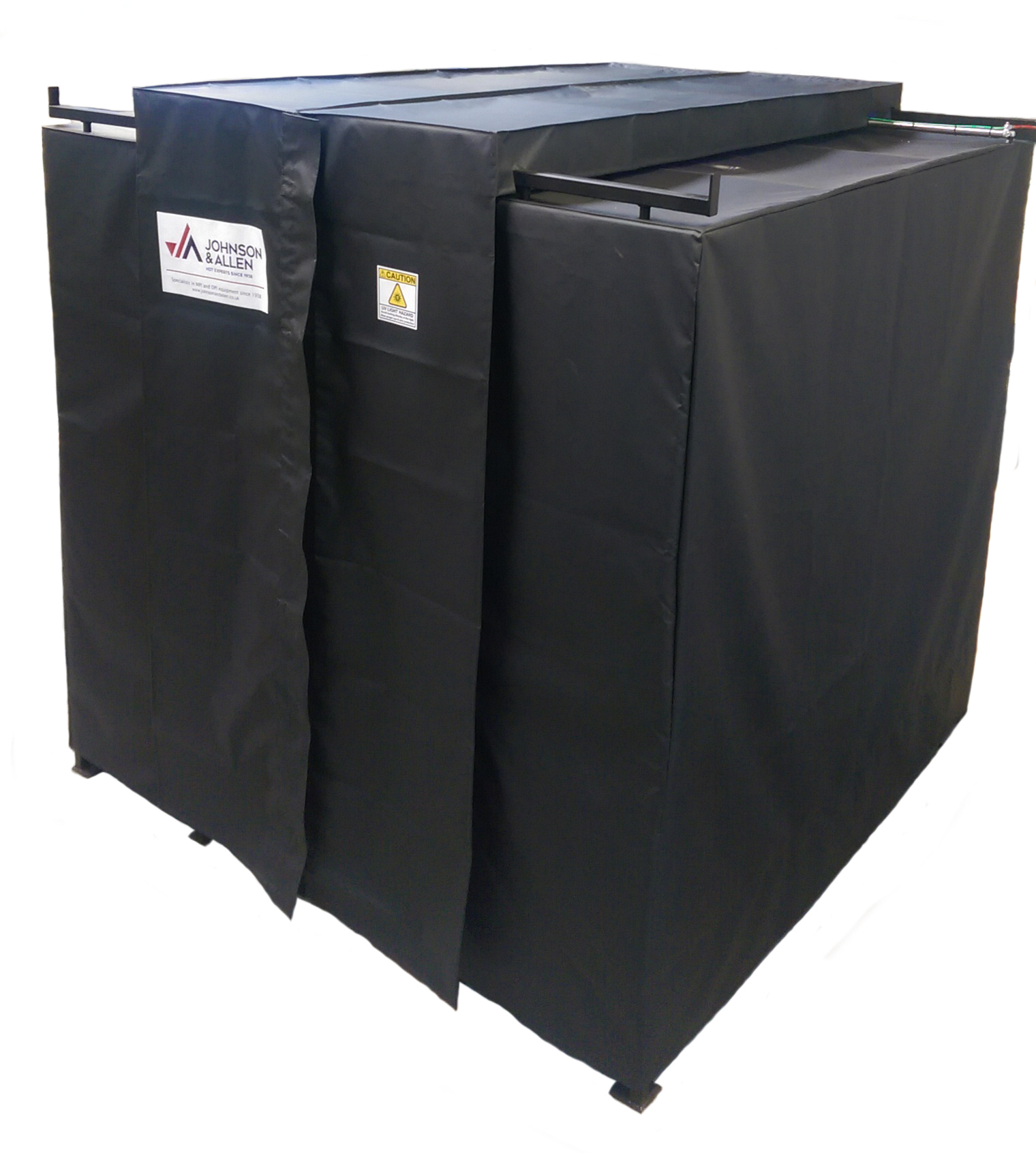 ---
Popular Designs
| | |
| --- | --- |
| Model | Description |
| Standard Booth 1 | 1300 x 1500 x 2300mm (LWH) – Includes fan for operator comfort, UV-A and white light tube/strip lighting and splash-proof switch – SBU Booth etc. |
| Standard Booth 2 | 2350 x 2300 x 2300mm (LWH) – Includes fan for operator comfort, UV-A and white light tube/strip lighting and splash-proof switch. |
| Standard Booth 3 | 2600 x 2300 x 2300mm (LWH) – Includes fan for operator comfort, UV-A and white light tube/strip lighting and splash-proof switch. |
| Standard Booth 4 | 3000 x 2300 x 2300mm (LWH) – Includes fan for operator comfort, UV-A and white light tube/strip lighting and splash-proof switch + Additional/Double Personnel Door. |
| Standard Booth 5 | 3500 x 2300 x 2300mm (LWH) – Includes fan for operator comfort, UV-A and white light tube/strip lighting and splash-proof switch + Additional/Double Personnel Door. |
Share This Product