Gauss Meters & Magnetometers
FW Bell 5270
Gauss Meter
---
The FW Bell 5270 Gauss Meter is expected to be in-stock mid 2023 shortly after release. This page will be updated when they are available.
---
Tangential Field Strength Meter
Gauss meters are used in many industries to monitor magnetic fields on-site. In Non-Destructive Testing (NDT) Gauss meters are commonly used to verify the strength of magnetizing fields in Magnetic Particle Inspection (MPI) to ensure enough magnetic flux is being generated. If insufficient magnetic flux is present this may result in defects being missed by operators.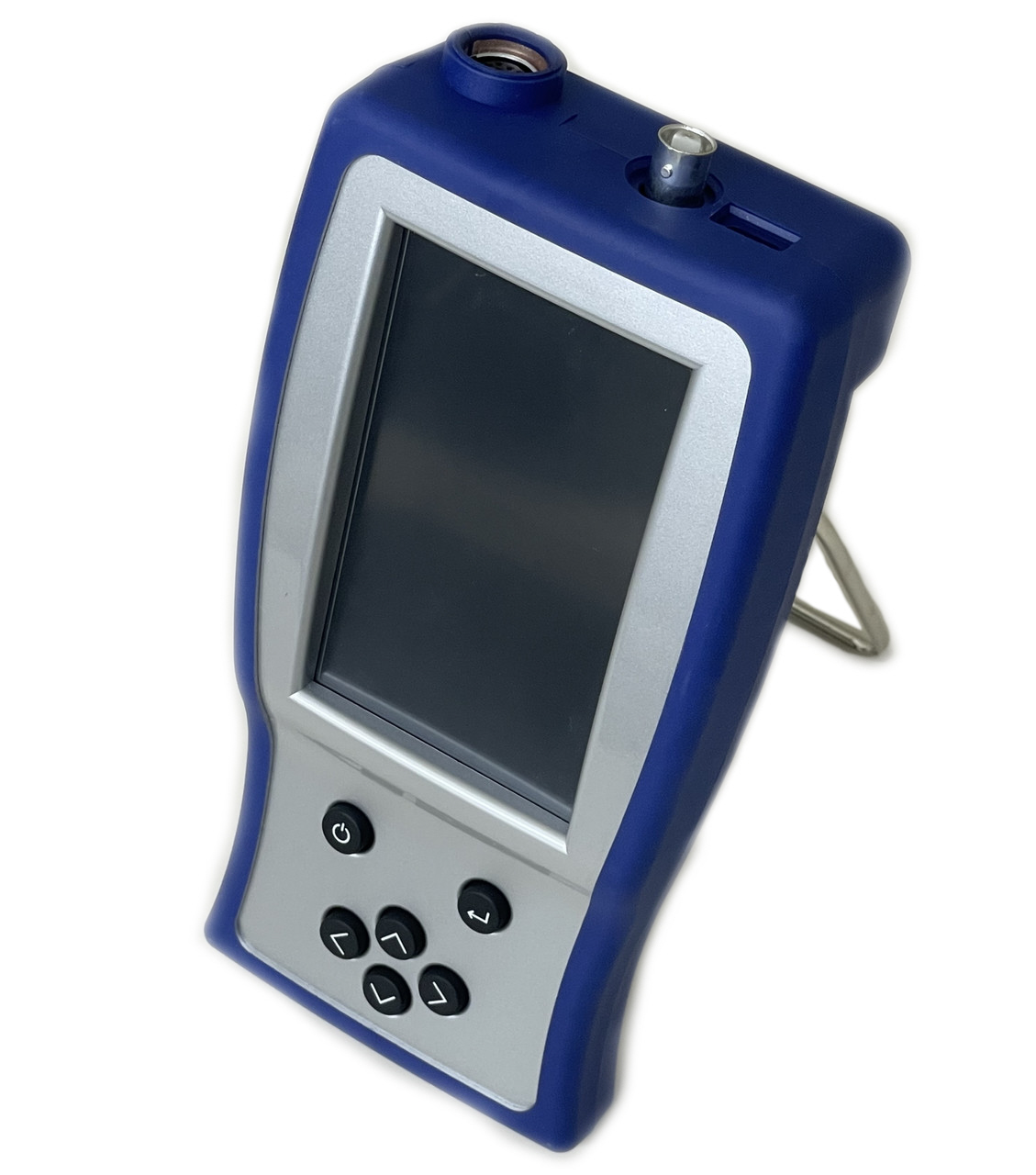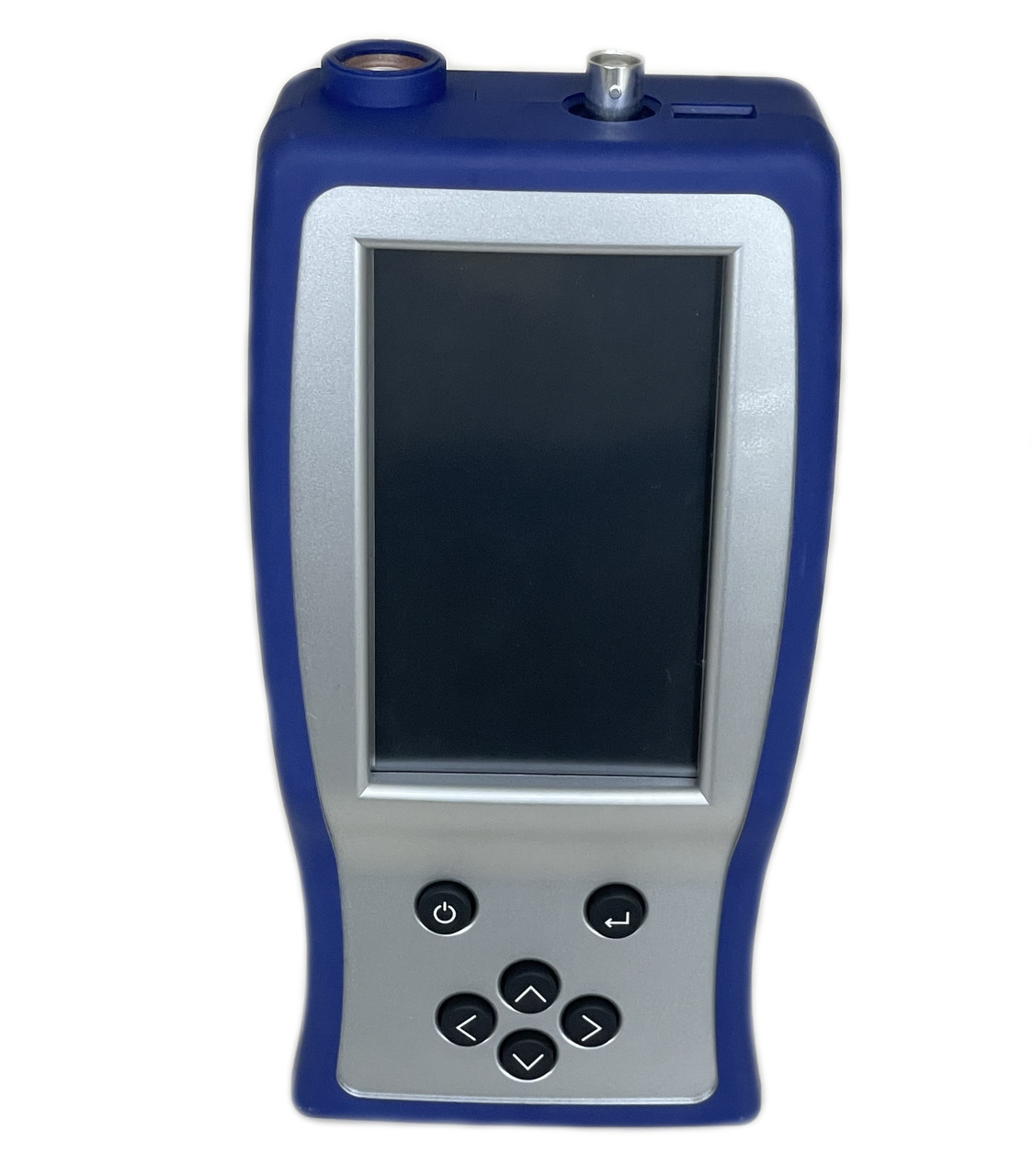 However Gauss meters are used extensively in other sectors including aerospace, motorsport, power generation, nuclear sectors and general manufacturing for a wide range of applications.
---
Model 5200 Series
The 5200 series Hall effect portable gaussmeters represent the most recent design from the world leader in magnetic measuring equipment. This design incorporates the use of digital signal processing technology. F.W. Bell's exclusive dynamic probe correction allows measurements from 0 to 30 kG with a basic accuracy of 1%.
The 5200 series is a handheld gaussmeter with upgraded features such as touch screen controls and a Lithium Ion rechargeable battery.
All probes for the 5100 series are interchangeable with the 5200 series.
---
Touch Screen & Rechargeable Li-ion Battery
Key features include auto zero, min./max./peak hold, auto range and relative mode. Both models allow the user to select Gauss, Tesla or Ampere/meter readings. Both 5270 and 5280 features a corrected analogue output (±3V FS) and a USB communication port.
User prompts on the custom formatted LCD allow fast, simple push button and touch operations. All models come equipped with a detachable transverse probe, zero gauss chamber, instruction manual, hard carrying case, and a Li-Ion rechargeable battery.
Note: Due to continuous process improvement, specifications are subject to change without notice.
---
5270 and 5280 Gauss Meter Probe Options
| | | |
| --- | --- | --- |
| | 5270 | 5280 |
| 4" Transverse Probe | STH17-0404 | STD18-0404 |
| 2" Transverse | STH17-0402 | STD18-0402 |
| 4" Axial Probe | SAH17-1904 | SAH18-1904 |
| 2" Axial Probe | SAH17-1902 | SAH18-1902 |
| 4" Transverse Probe | HTH17-0604 | HTH18-0604 |
| 4" Transverse Probe - Ultra Thin | STB1X-0201 | STB1X-0201 |
| Low Field Probe | MOS51-3204 | MOS51-3204 |
---
Key features and benefits
4.3" LCD touch-screen
Controls for sound/brightness/dark mode
10 to 14 hours on Li-Ion rechargeable battery
2 hours charge time typically
USB-C 2.0
Remote PC control option
512 kBit internal memory (5280)
Audio/visual alert
---
Applications
Sensitive laboratory environment
Rugged industrial setting
Magnetic field intensity verification
Measurement of magnetic components / motors
North/South polarity
Magnetic field leakage detection
---
Technical Specifications - 5270 and 5280
Model
5270
5280
Basic DC Accuracy
2%
1.1%
Frequency Bandwidth
DC-20 kHz
DC-25 kHz

Update rate:

Display
Analog

10 updates / second
100K samples / second

10 updates / second
100K samples / second

Ranges:

Ultra-low range
Low range
Mid-range
High range

1 G
200 G
2 kG
20 kG

1 G
300 G
3 kG
30 kG

Resolution:

Ultra-low range
Low range
Mid-range
High range

1 mG
0.1 G
1 G
10 G

1 mG
0.1 G
1 G
10 G

Readings

Gauss
Tesla
Amps/meter

Gauss
Tesla
Amps/meter
Operating temperature
0⁰C to 50⁰C
0⁰C to 50⁰C
Storage temperature
-25⁰C to 70⁰C
-25⁰C to 70⁰C
Meter weight
0.98 lbs. (443 g)
0.98 lbs. (443 g)
Size
20.32 cm x 9.78 x 4.75 cm
(8.00" x 3.85" x 1.87")
20.32 cm x 9.78 x 4.75 cm
(8.00" x 3.85" x 1.87")
Compliance
EN IEC 61326-1:2021
EN IEC 61326-1:2021
Drop Test
1 Meter drop per IEC 61010-1: 2010
1 Meter drop per IEC 61010-1: 2010
Warranty
12 months
12 months
Share This Product