Dye Penetrant Inspection (DPI) Equipment
Bespoke Storm Cabinets
Programmable Storm Cabinets
---
Bespoke Built Dust Storm Units
Bespoke programmable industrial storm cabinets designed and manufactured in-house and tailor made to meet customer requirement – Ranging from units small enough to sit on work benches to much larger units measuring several meters in length with viewing windows if requested. Cabinets are of Stainless Steel construction, using quality components and built to last. Storm Cabinets are the preferred method of applying developer products when inspecting large volumes of components.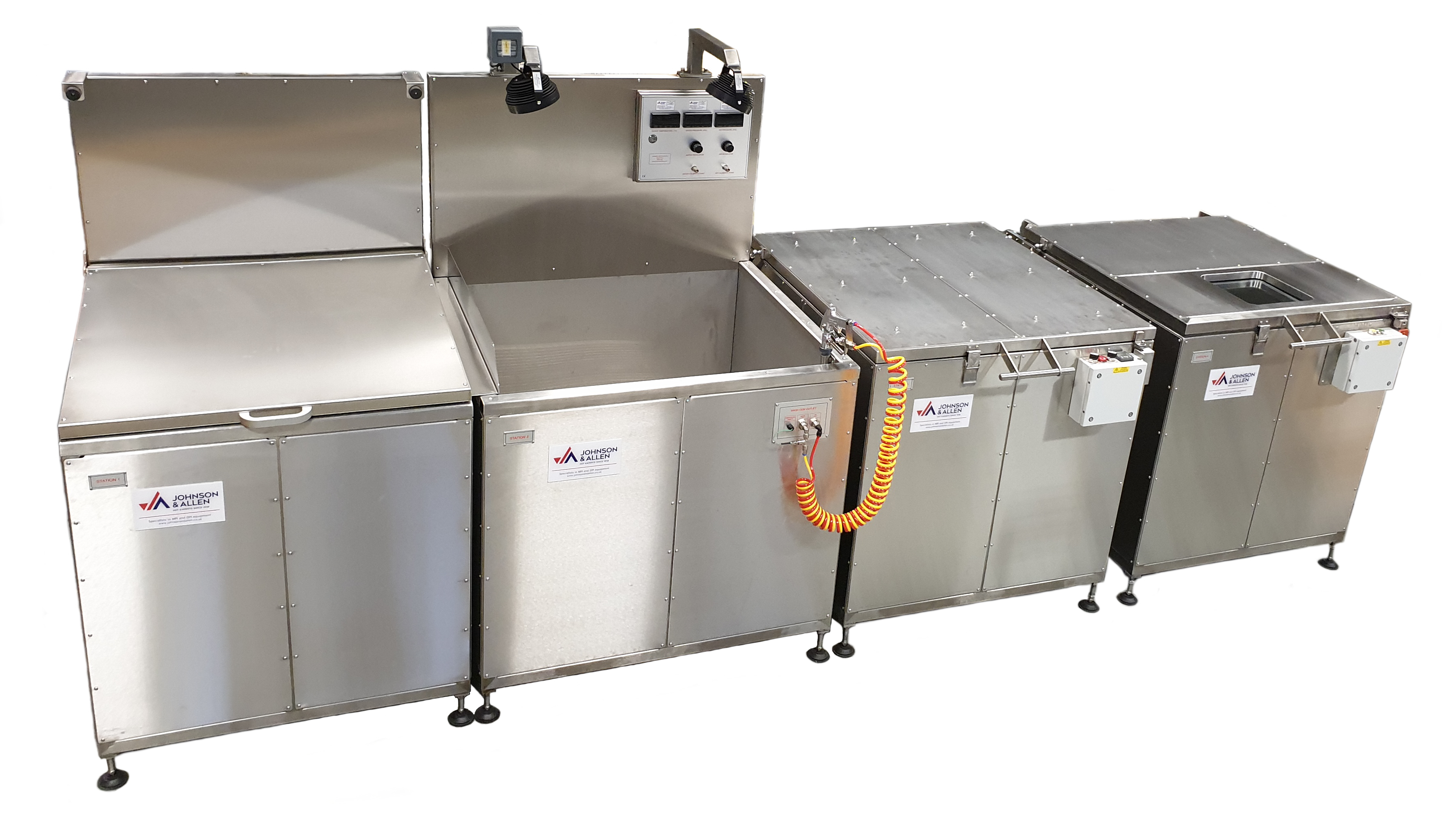 ---
Powder Auto-Dosing System
Johnson & Allen also offer powder auto-dosing systems – This is an option which can be included on a storm cabinet which ensures only virgin powder is used for every processing sequence. The auto-dosing system consists of 2 units:
The first is the powder injector which takes a measure of virgin / new developer powder from a pale and injects it into the component cabinet, the storm sequence then runs.
At the end of the developing sequence before the storm cabinet is opened a second 'extract-to-waste' unit removes any airborne powder and deposits it into a waste bin. This also minimises the chance of airborne powder when opening the storm cabinet, essential if processing daily. Both the powder injector and extractor units can be mounted under the cabinet if there is room or at the side or rear of the storm cabinet if more convenient.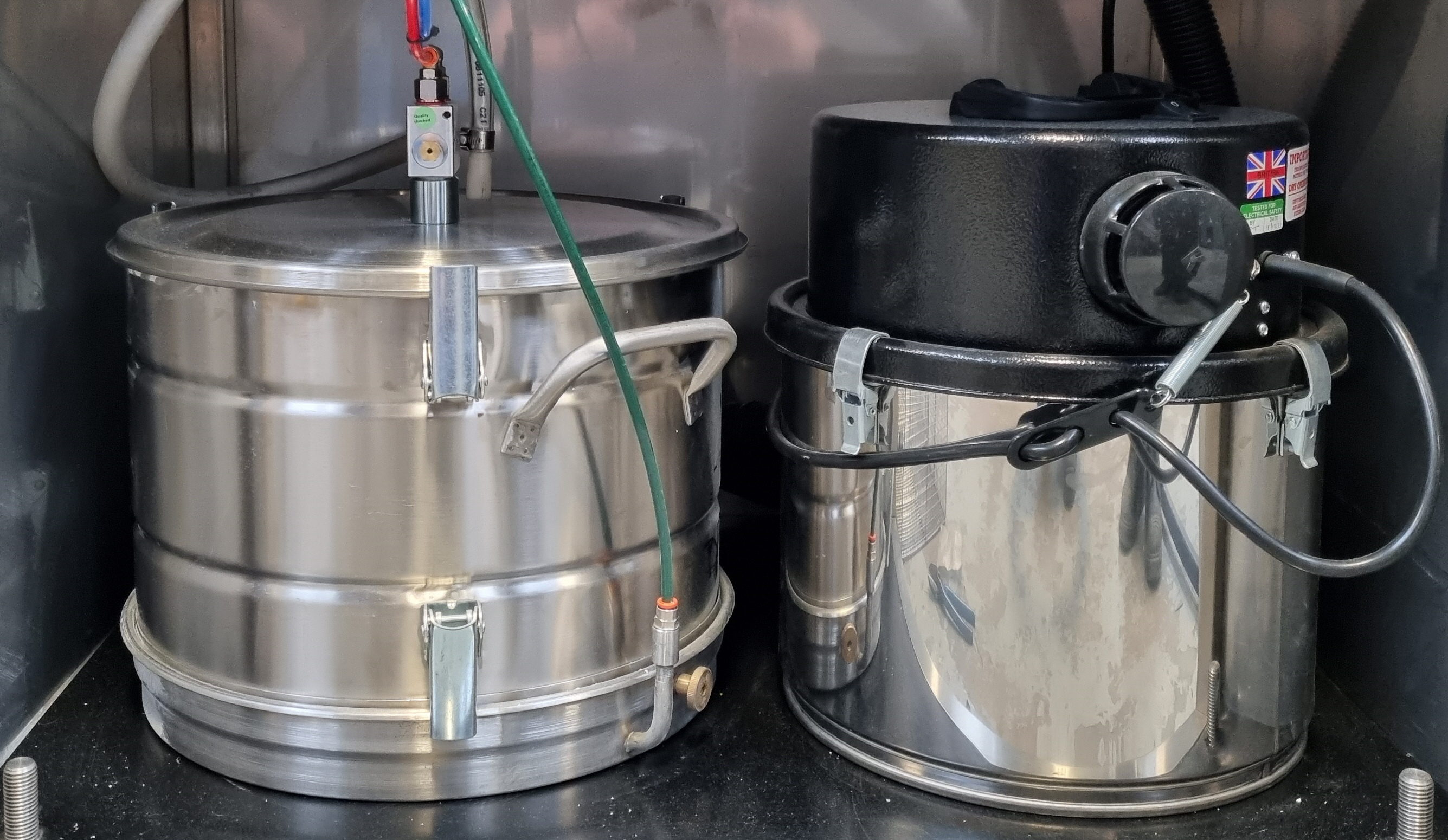 ---
High Level Defect Detection
All storm cabinets include interlocking door with time out release function, programmable developing period timers and are fitted with an internal heating element to keep powders dry as standard. This guarantees a thin uniform powder coating and allows for the highest level of defect detection.
---
Design Types
Top Opening - Doors are fitted with gas struts for assisted lift or pneumatically operated on larger units
Front Loading - Slide doors are counter balanced for ease of use
Tunnel - Doors are pneumatically operated and can include a roller system for loading components
---
Popular Sizes
| | |
| --- | --- |
| Model | Internal Working Dimensions (L x W x H) |
| 66 | 600 x 600 x 600mm |
| 77 | 700 x 700 x 600mm |
| 88 | 800 x 800 x 600mm |
| 99 | 900 x 900 x 600mm |
| 1010 | 1000 x 1000 x 600mm |
---
Talk To Our Team
As with all bespoke builds Johnson & Allen recommend customers contact our technical sales department to discuss their precise needs first. Our experienced team can recommend the most economical way to achieve customer requirements.

Share This Product