Ultrasonic Cleaning Baths
TAM Panel Ultrasonic Bath
2.5 Litre Ultrasonic Cleaning System
---
Ultrasonic TAM Panel Cleaner
Available in heated and unheated versions, this bath features a simple timer control (0 to 15 minutes) and temperature (ambient to 60°C) where heated options are selected.
The bath is supplied complete with a stainless steel basket and ABS plastic lid, useable as a drip tray to collect excess water when the basket is removed from the tank. This bath provides the cost benefits of excellent entry level ultrasonics with high reliability.
Ideal for cleaning TAM panel test pieces before and after use as part of a penetrant line performance check.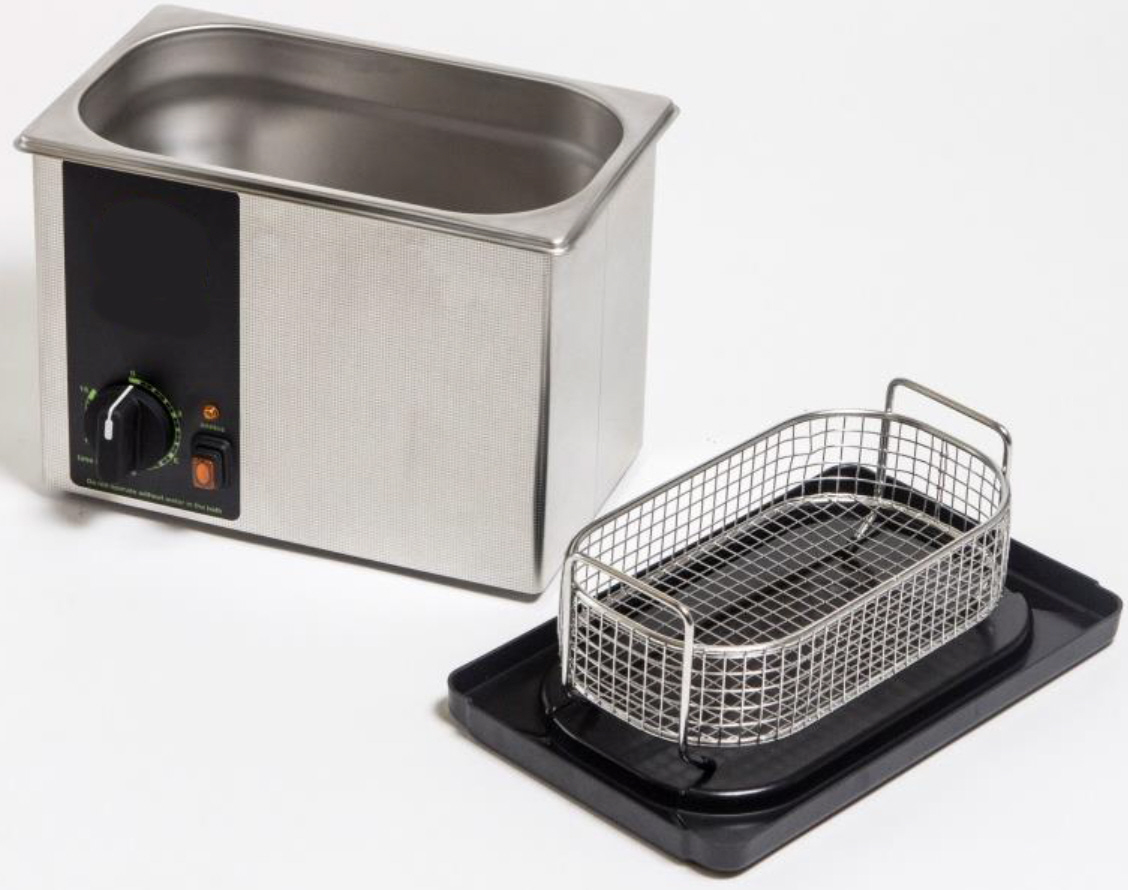 ---
Specification
| | |
| --- | --- |
| Construction Case | 304 Stainless Steel |
| Construction Tank | 304 Stainless Steel |
| Control | Analogue (Time) |
| Overall Dimensions | 270 x 170 x 210mm (WxDxH) |
| Tank Dimensions | 240 x 140 x 100mm (WxDxH) |
| Basket Dimensions | 220 x 125 x 40mm (WxDxH) |
| Tank Capacity | 2.75Litres |
| Working Capacity | 2.5Litres |
| Ultrasonic Power | 35W |
| Ultrasonic Power (per litre) | 14/Litre |
| Operating Frequency | 44KHz |
| Timer | 0 – 15 minutes |
| Mains Connection | 230Vac, 13A plug |
| Lid | ABS Plastic |
| Basket | Stainless Steel |
| Gross Weight | 5kg |
| Net Weight | 4.2kg |
Share This Product