Crankshaft Crack Tester - MBU 2000
Crack Testing Crankshafts
---
Medium MPI Bench Unit - 2000A
A leading British multinational automotive company with a long history in making vehicles contacted Johnson & Allen in 2016 wanting a MPI solution for crack testing crankshafts.
After a number of consultations Johnson & Allen suggested a bespoke built MBU 2000 with a manual control system.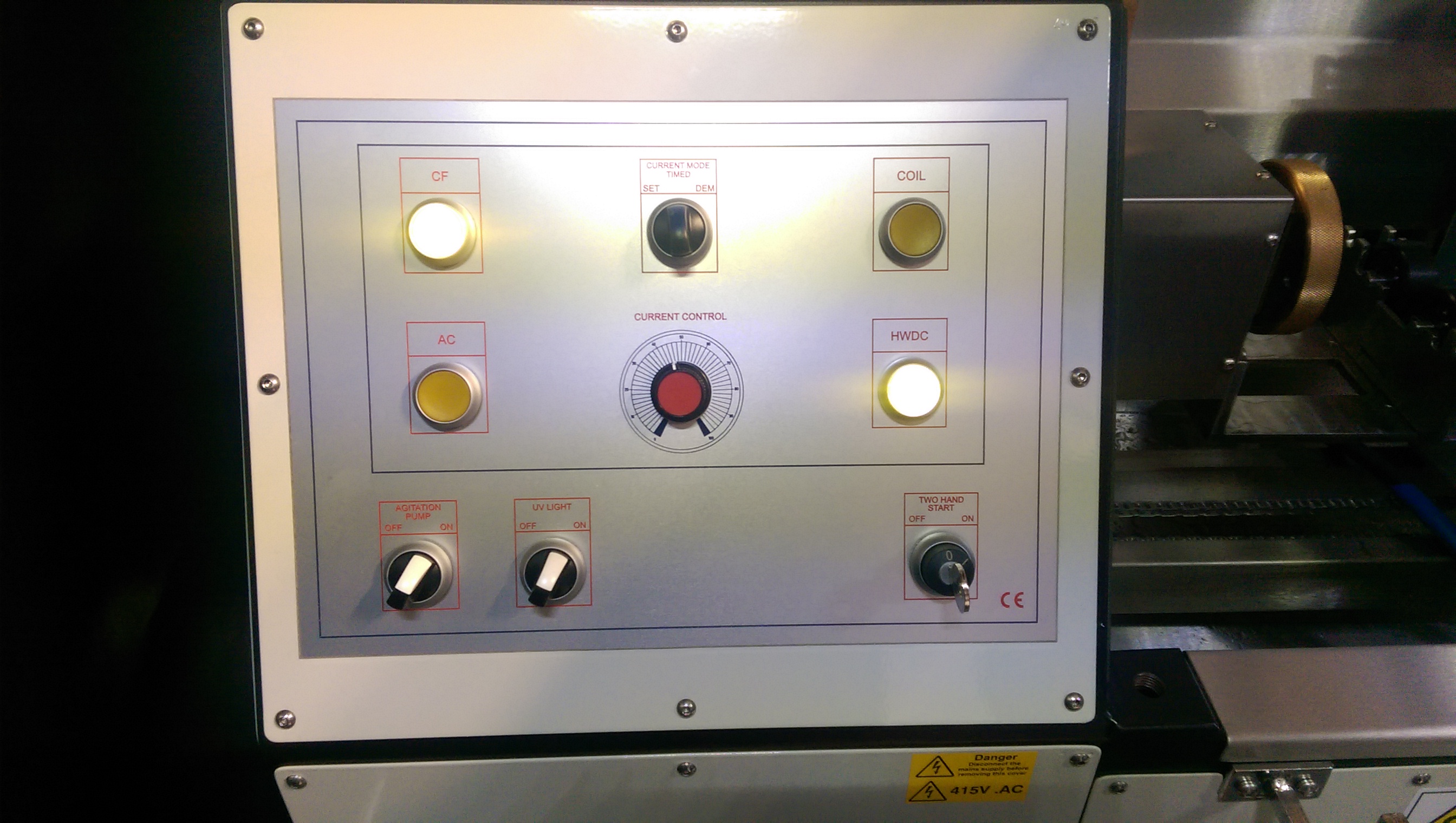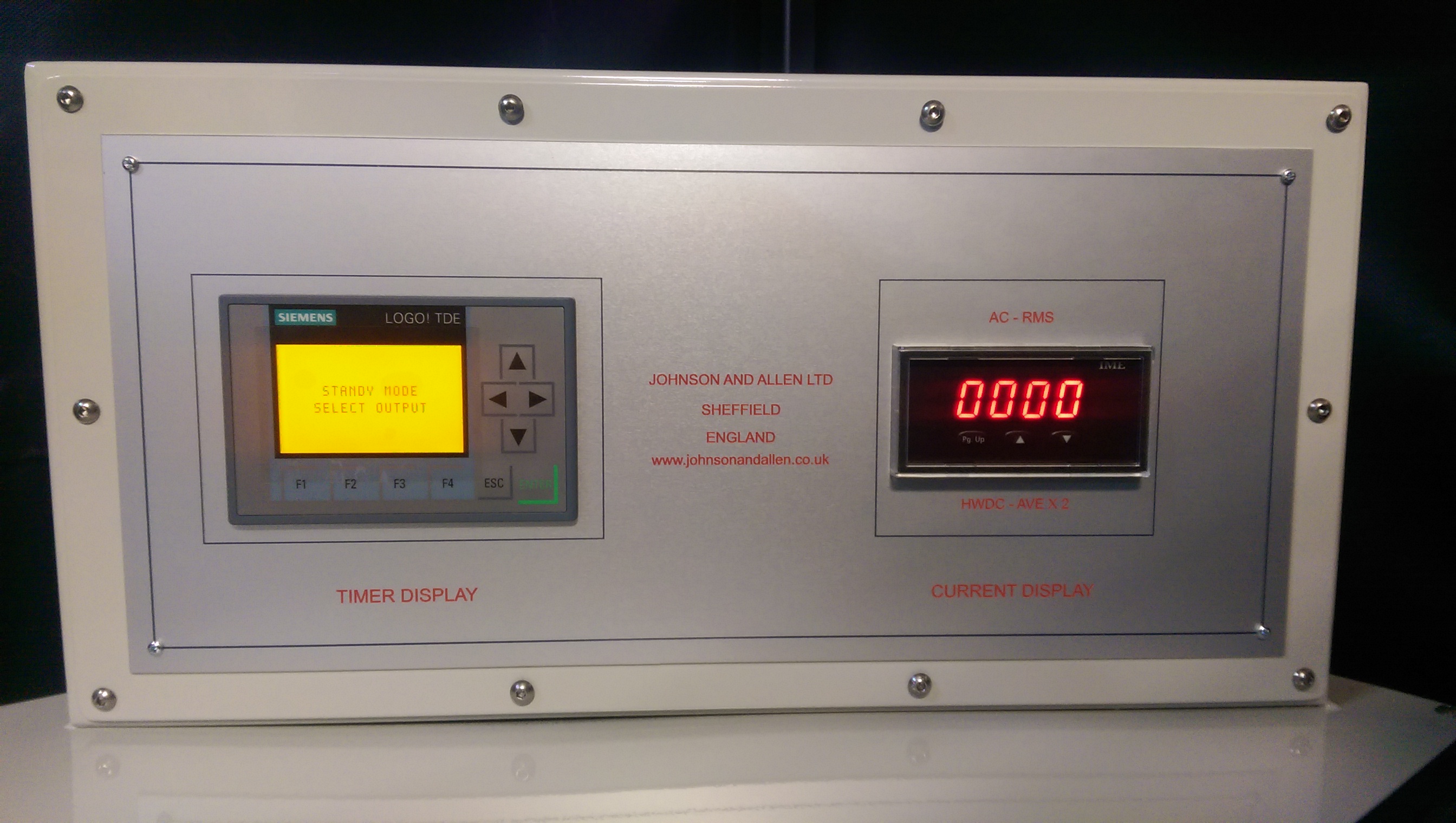 ---
Current Flow & Coil Configuration
This build included AC and HWDC current flow functionality for finding longitudinal defects, a coil carriage arrangement for finding circumferential defects and a ink reservoir under the unit so that magnetic inks could be reused. Magnetic inks could be applied either manually by hose or via the push-button inking out system mounted on the coil system.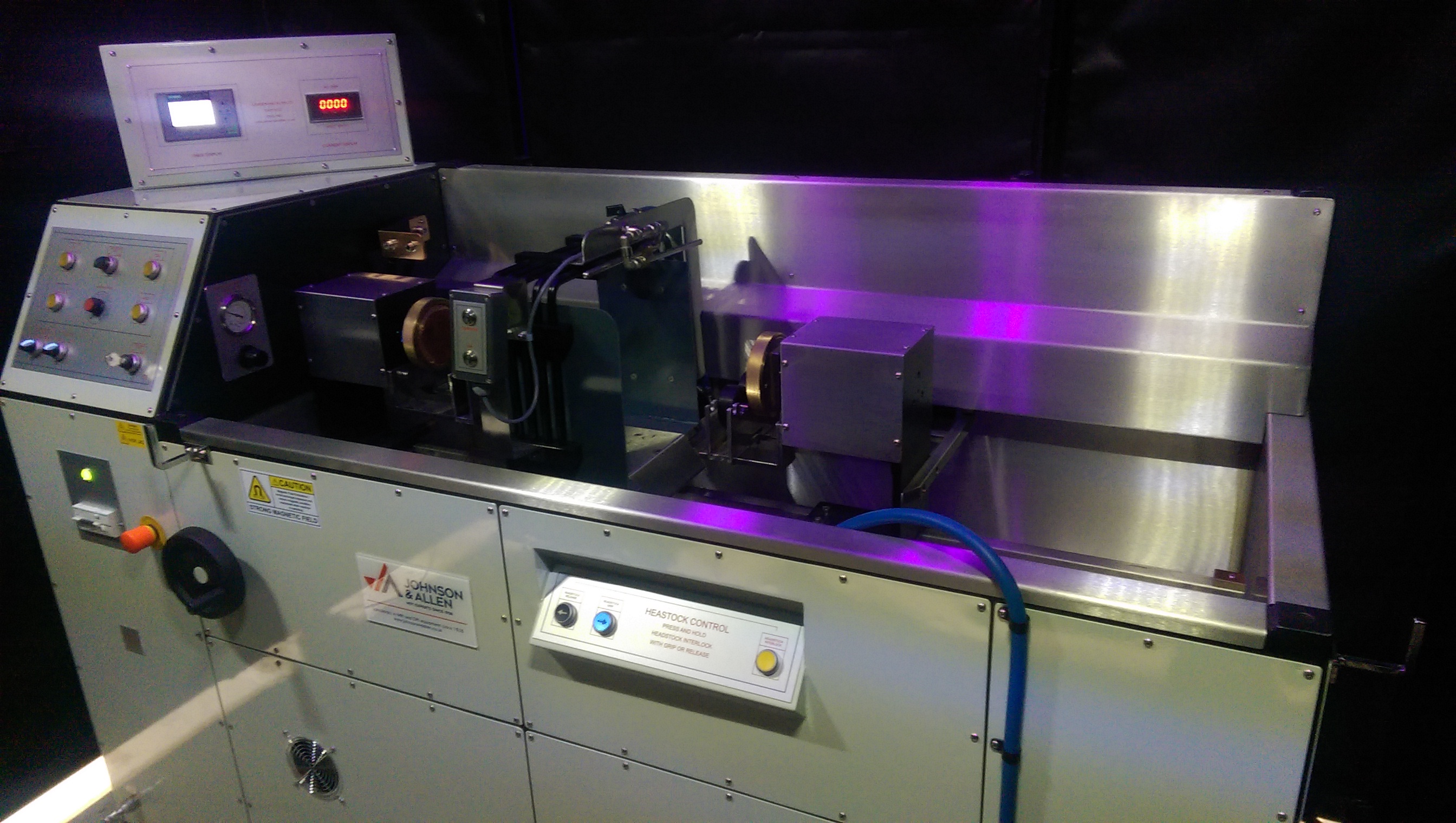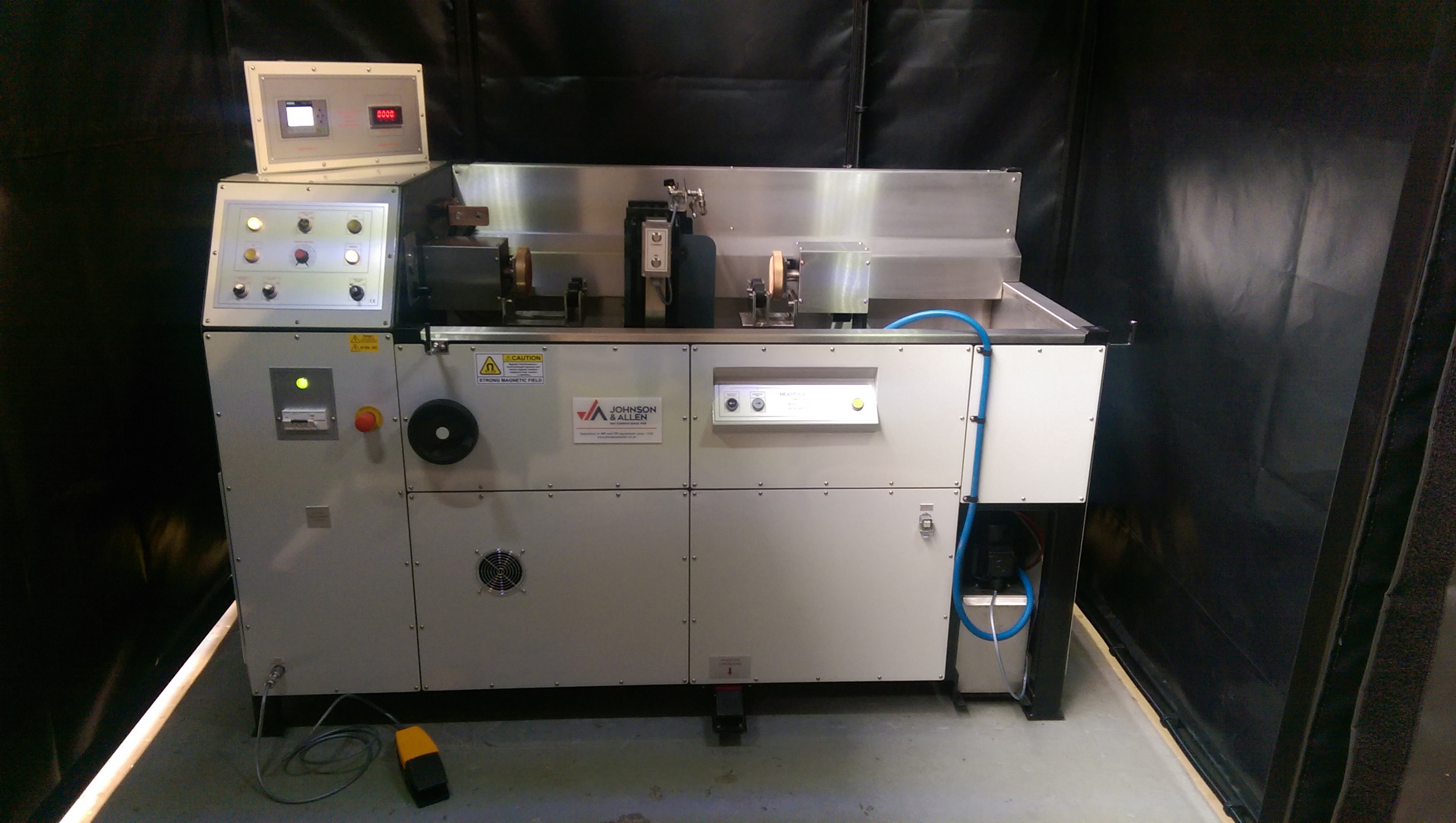 ---
Fluorescent MPI
To achieve the inspection sensitivity required the MBU 2000 was supplied with a free-standing UV Inspection Booth to remove sources of background light and allow the use of fluorescent magnetic inks.
The UV Inspection Booth included pneumatically operated doors, designed so components could be brought into the UV Inspection Booth by crane if necessary. Ceiling mounted UV lights, white lights, emergency lights and extraction fans were also integrated into the design to give inspectors the ideal environment in which to inspect and to give increased safety when performing inspections and loading/unloading components.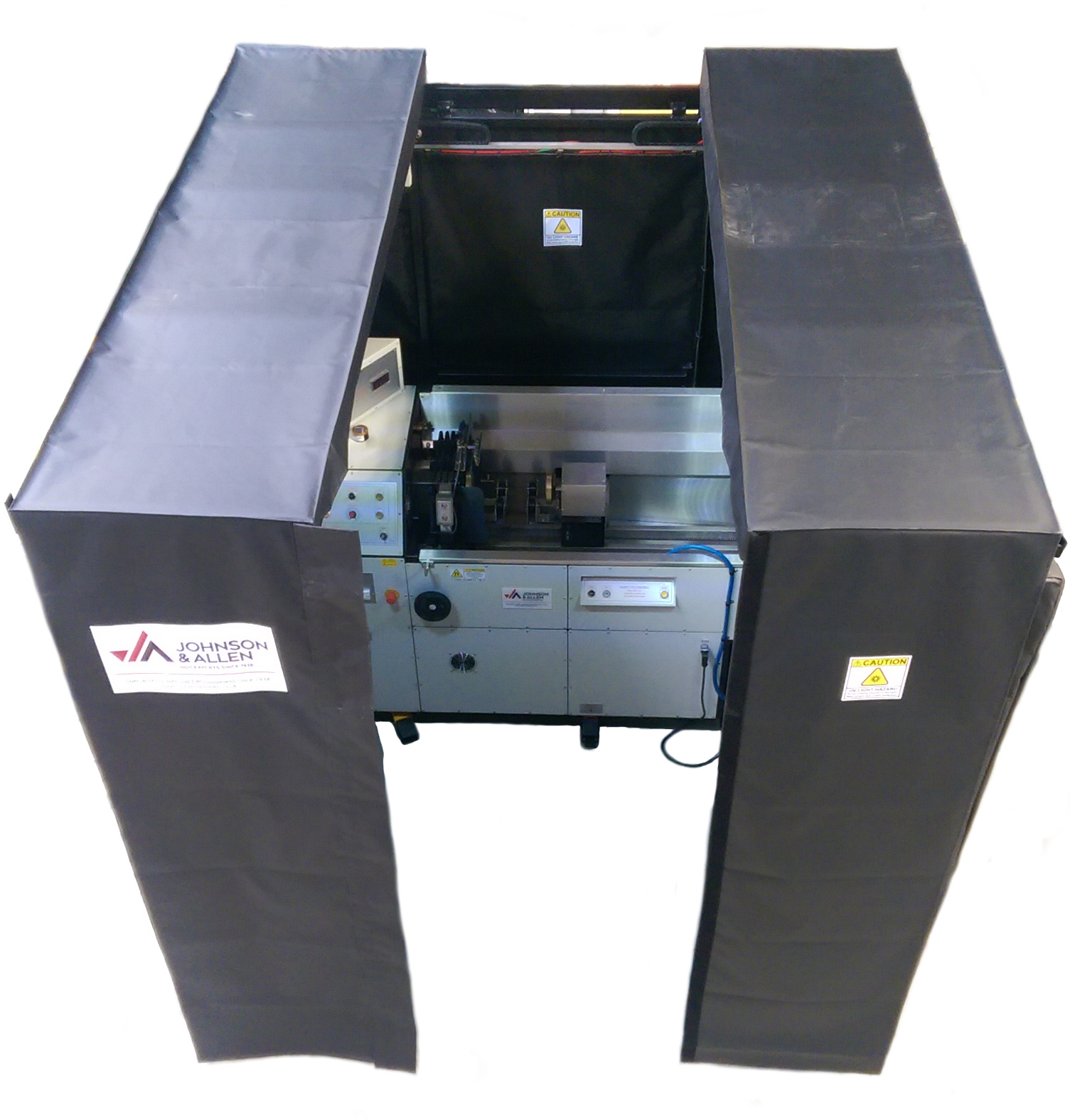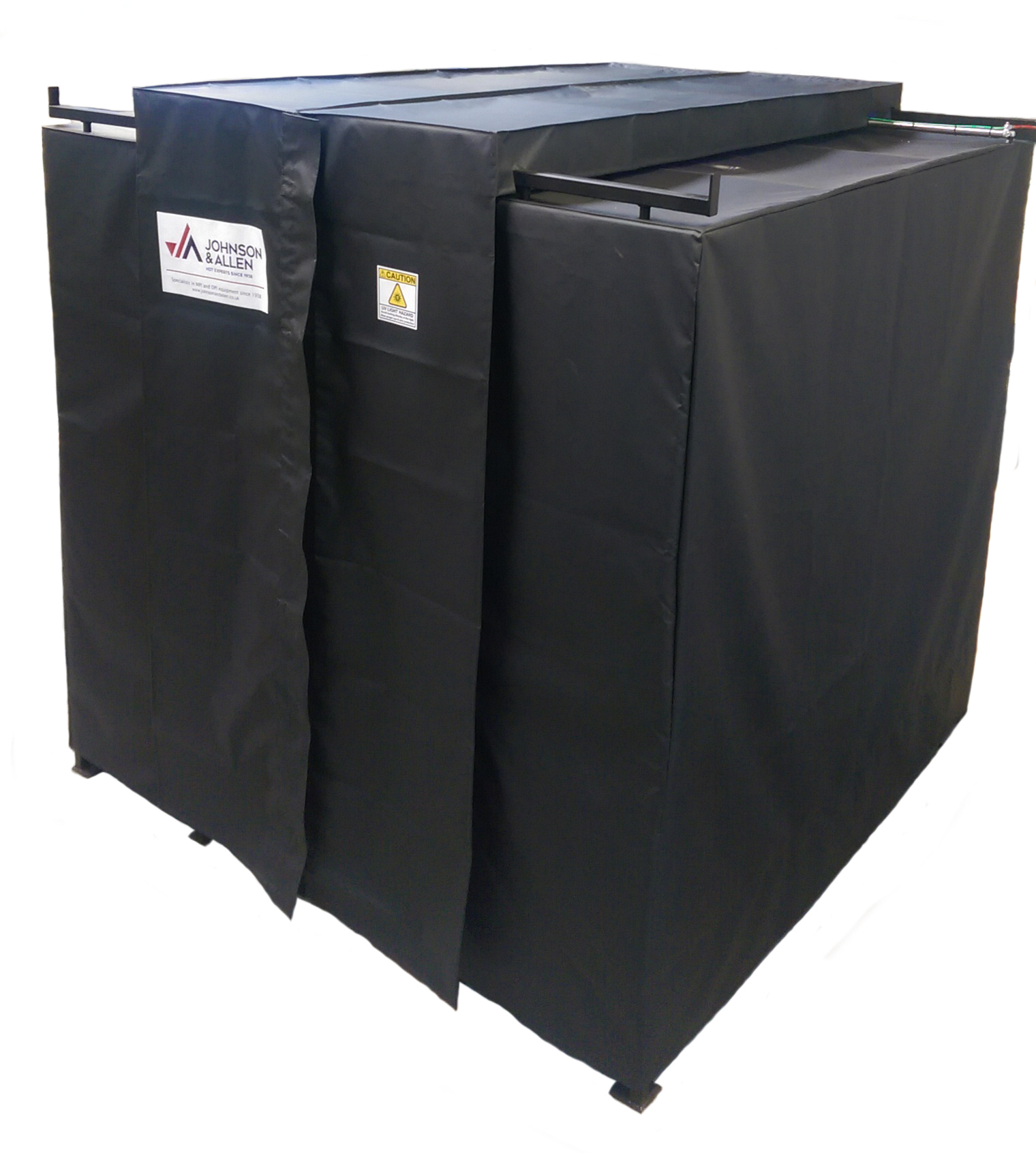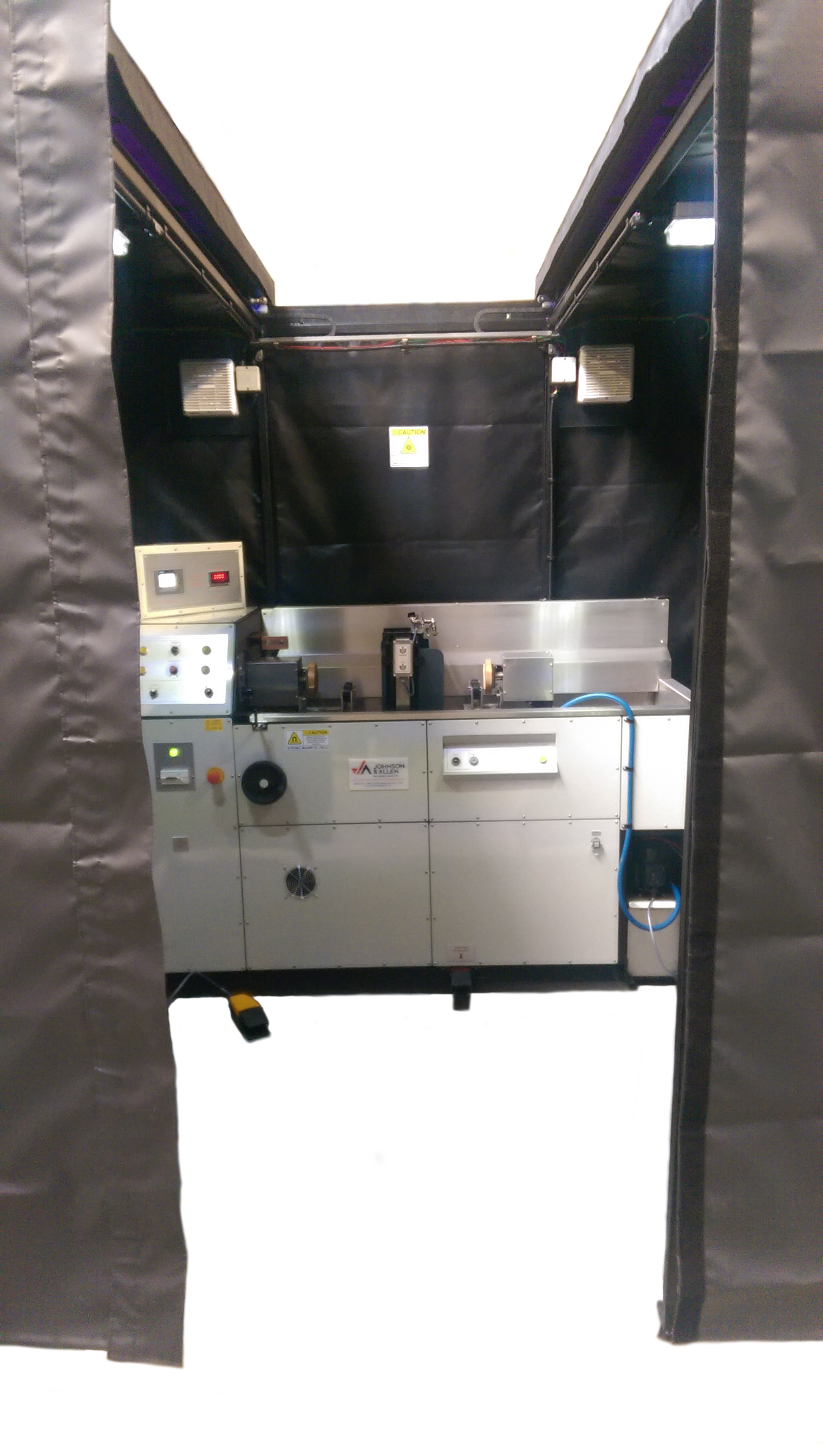 ---
Bespoke NDT for a leading British multinational automotive company
The brief stated that the crankshafts would typically be 650mm in length but some could potentially be up to 1000mm in length and weigh up to 22kg. MPI Bench Units based on the MBU design normally have adjustable headstocks with pneumatically operated clamping anyway but for ease of inspection this MBU 2000 build also included component rollers so the cylindrical parts could be rotated by operators with minimal effort. This allowed for all sides of the crankshaft to be efficiently viewed under UV light.
The main drainage tank and ink reservoir were made from Stainless Steel and all the power transformers installed in this MBU 2000 were built in-house as standard. Guaranteeing this unit will last for many years with only minor servicing.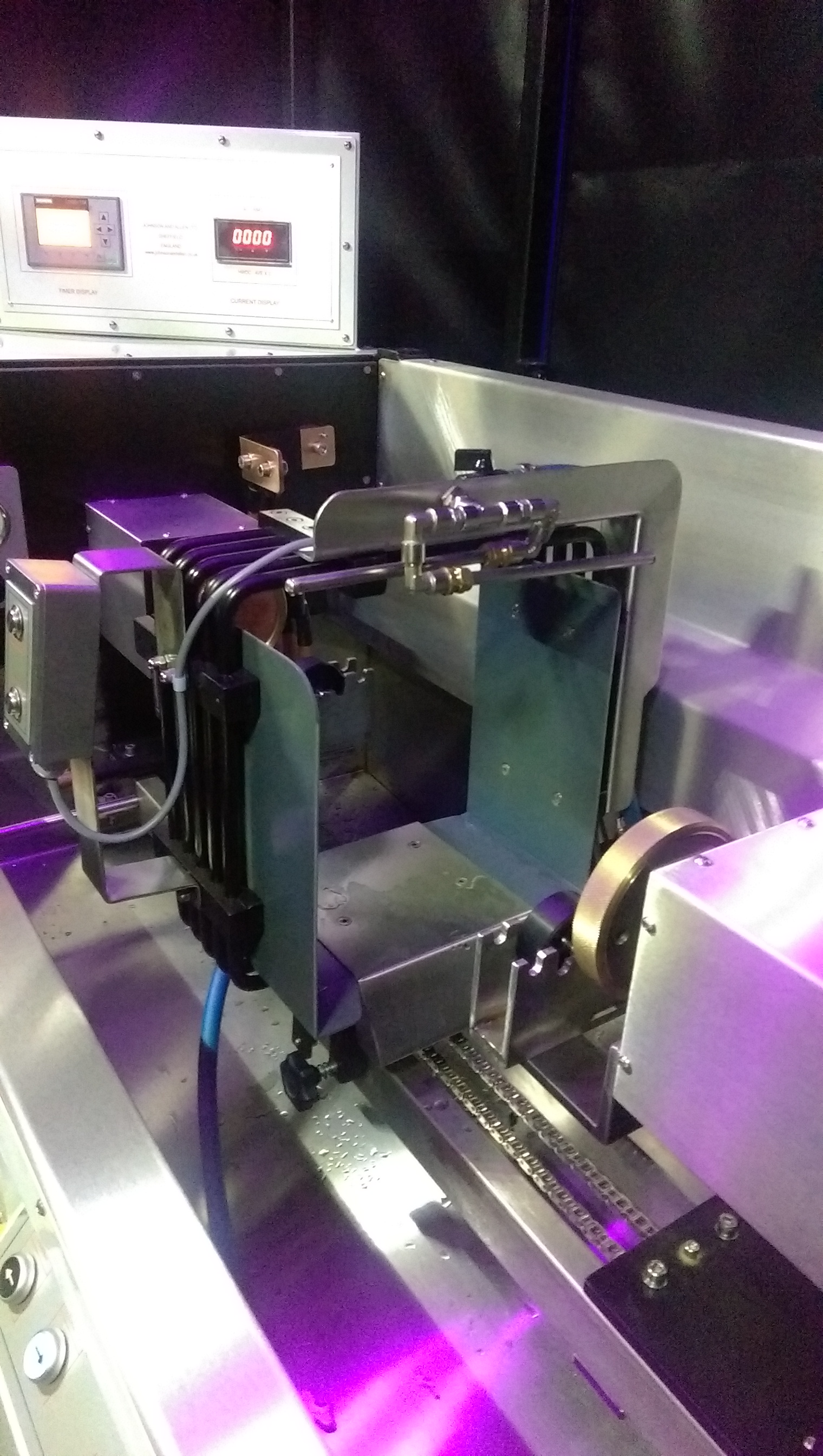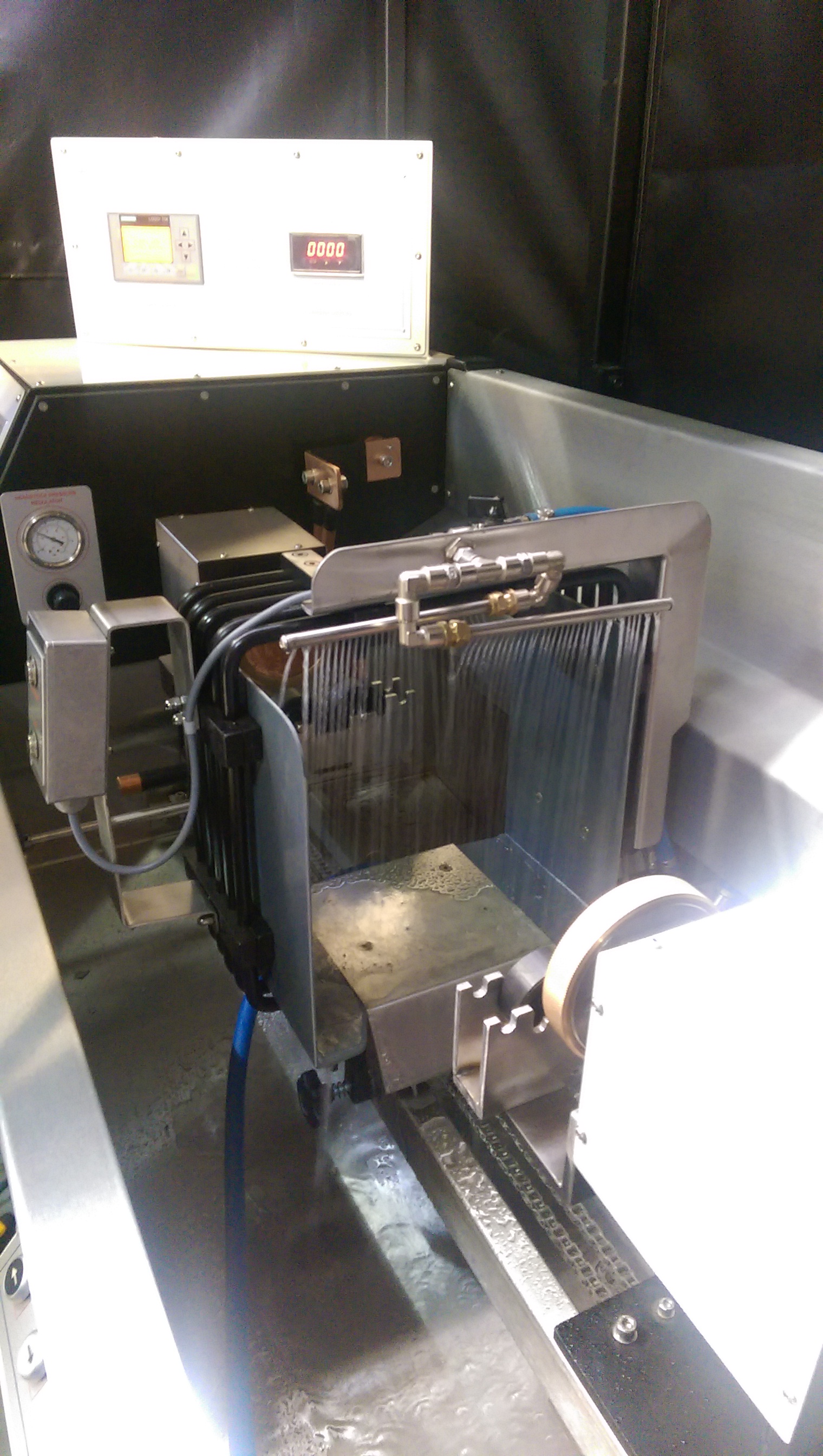 ---
Key Features
MBU 2000 - Medium Bench Unit with 2000A maximum output
AC and HWDC current flow modes
Movable coil carriage system - Includes coil mounted inking-out system
Manual control system
1000mm Maximum headstock separation
Maximum component weight > 22kg
2500 x 1000mm Bench Unit footprint
Integral ink hopper - Mounted under unit
Supplied with a bespoke UV Inspection Booth - Pneumatically operated doors with built in UV lights
2500 x 2500mm UV Inspection Booth footprint