Compact Portable Bench Unit is hit at Materials Testing 2017
Published: 6th September, 2017
Johnson & Allen make a splash with their new Compact Portable Bench Unit
On Stand 51 Johnson & Allen's busy stall showcased a number of new products including their revamped JAY-PAC portable battery powered AC yoke power belt, Desktop Drying Oven, Desktop Storm Cabinet and their new prototype UV Inspection Lamp for aerospace applications due out later this year - Designed to comply with both ASTM E3022 and RRES 90061 standards.
Johnson & Allen also displayed their new NDT consumable branding which is being phased in over the coming months across our entire range of areosol and bulk MPI Consumables and DPI Consumables.
But the big draw this year was unequivalently Johnson & Allen's new Compact Portable Bench Unit CBU 1000.
---
A portable, reliable and great value for money desktop test bench
Released offically earlier this week, the Compact Portable Bench Unit CBU 1000 has drawn attention from both potential customers and competitors alike. With its small footprint and high affordability the Compact Portable Bench Unit was always posed to be a hit at a time when many in the NDT industry are tightening their belts.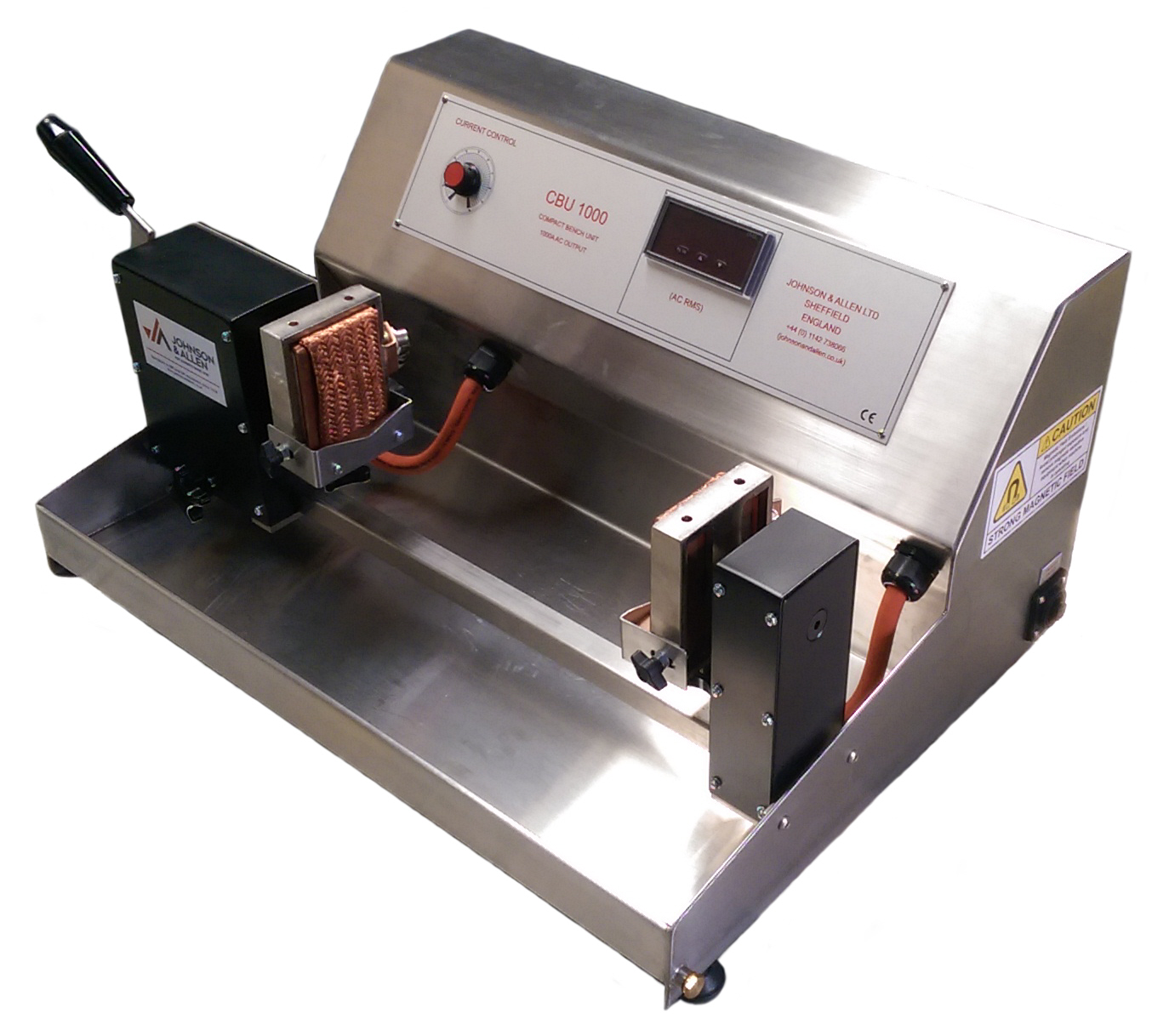 Johnson & Allen believe the Compact Portable Bench Unit CBU 1000 fills an important gap in the market for customers wanting a no-nonsense bench unit which is easy to use and reliable.
"Of course, many customers will still require bespoke systems which Johnson & Allen has specialised in for decades. But the CBU 1000 is for customers who just want a standard, off the shelf, bang for buck desktop bench unit for testing small parts."
said Simon Johnson, one of those involved with the CBU 1000's design and marketing.

Share This Post